Every successful company, whether small or big, starts with a vision. Overlooking the future of the company's success, its main vision will serve as a strong foundation that solidifies and creates a mark for the company. A single vision statement determines what the company stands for and reasons out why the company exists. With a noble purpose, the statement guides, stimulates, and gives in-depth reasons for people to be inspired as well. A vision statement also shares the image and provides clearer picture of what the company wants the community to become. It is future-oriented and something that cannot be easily changed by generations. The challenge now is for the company to realize and fulfill the statement that they are holding on to. If you are planning to create a vision statement that best works and complements your dreams for your business or company, here are the top 10 vision statement examples of internationally renowned companies that always inspire.
10. Avon Products
With the vision of "To be the company that best understands and satisfies the product, service and self-fulfillment needs of women – globally," Avon products continuously empowers women with solutions to enhance and bring out the beauty of every woman. This vision statement strikes a global effect, which is now realized and is being fulfilled by the company. For those who are inclined towards cosmetic products and goods, making a compelling and inspiring vision statement is the best way to capture every customer's attention. There is also the significance of being specific with the vision's targeted clients to address.
9. Colgate-Palmolive
Colgate-Palmolive Company was established with the vision, "As we plan our strategies to sustain growth for the years to come, our core values of Caring, Global Teamwork and Continuous Improvement will continue to drive our future initiatives." They have been seasoned and globally-patronized for quality dental products that are intended for hygienic enhancement purposes. Their vision focuses on continuous and sustainable growth, which is a driving statement that energizes the company to endlessly strive for more.
8. Amazon
With the advent of online marketing businesses, Amazon Company has been consistently growing and has become the perfect destination for promoting any sort of products and goods for everyone. It is powered with the vision statement, "Our vision is to be earth's most customer centric company; to build a place where people can come to find and discover anything they might want to buy online." This statement gives importance of the client's comfort and freedom needs to choose the products and services they want to purchase. The company envisions global influences and not merely a specific location.
7. Motorola
"Our history is rich. Our future is dynamic. We are Motorola and the spirit of invention is what drives us." Though with three short lines, the vision statement of Motorola Company is very specific, clear and direct. The company centers on the inventions of technological devices and gadgets that make the lifestyle needs of modern people, much easier and convenient. They are also one of the leading distributors of smart phones that give better connectivity among users.
6. Toys 'R' Us
Founded 60 years ago, Toys 'R' Us has been the trusted and leading supplier and distributor of quality toys among kids. Their vision is "To put joy in kids' hearts and a smile on parents' faces." Their business approach is more of being partners with parent's parenthood needs. A very simple vision statement yet inspiring and focused on targeted individuals. It has a striking message that attracts customers. This statement also provides a picture of the company as being family-oriented.
5. Kraft Foods
"Helping People Around the World Eat and Live Better." This is the signature mark vision of Kraft, one of the leading global distributors of quality food and beverage products. The statement did not make use of words like best, superior, or premium, as these are subjective in nature and might not sound good to readers. This is one example of a timeless vision statement.
4. Autolive
"To substantially reduce traffic accidents, fatalities, and injuries. And Most importantly SAVE LIVES." This catchy vision statement of Autoliv Company shows concern on the safety and security needs of people. The company aims to provide safety gears and technology that can help drivers all over the world to have safer and secured ways of driving and preventing car accidents. Putting fully capital-lettered words on the line give emphasis to the message they want to drive across, which gives consumers the capacity to trust the company.
3. McDonalds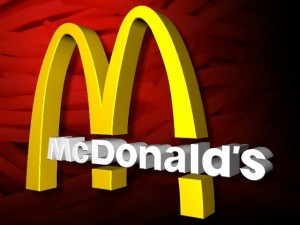 "To be the world's best quick service restaurant experience. Being the best means providing outstanding quality, service, cleanliness, and value, so that we make every customer in every restaurant smile." McDonalds has thousands of branches and franchisers all over the globe, which is one of the topmost fast food chains. This statement tells more of aggressive actions with the service speed. A vision also needs to dare expectations that are not impossible to fulfill.
2. Nike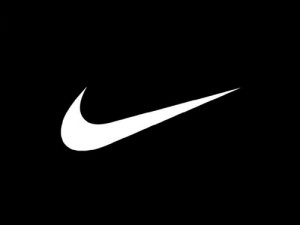 "To bring inspiration and innovation to every athlete in the world." If you have a body, you are an athlete. Nike is undeniably successful in terms of business strategies. They have been supplying quality sports foot wear products, to inspire and encourage sports enthusiasts. They have a short vision statement that showcases the emotions of winning or crushing competition with the help of their quality products. This is one effective way of establishing better connection among clients.
1. The Walt Disney Corporation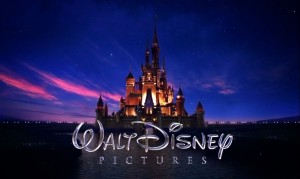 In the media world, The Walt Disney Corporation has made their own vision statement of "Worldwide Leader in retail." Disney is considered a behemoth and a pillar to over thousands of entertainment productions in the filming industry. Generally, their vision manifests influential inspiration among film makers, generating jobs among artists and crews, and most of all, giving what the audience wants – entertainment. Using the word "worldwide" shows a full scale of general targeted customers. This is a perfect way of making people remember a company's vision. The shorter and precise the lines are, the more striking and effective these can be.