Movie stars come and go. Some of those who have seen fame early on in their careers eventually end in the dumps, so to speak. There are many reasons why once world-famous Hollywood celebrities lose their glitter. Most of them do not get a second chance. But the best comebacks ever are stars that did not just get back on track from drug addiction, wrong career choices, or whatever caused their downfall. They are the ones who mange to shine even brighter than before.
10. Paula Abdul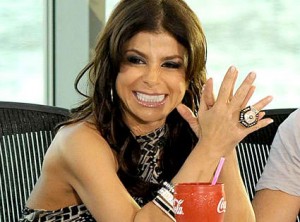 Paula Abdul's 2002 comeback as a judge in the very popular reality talent show, American Idol gave her the popularity that she never achieved as a recording artist. When she left the show in 2009, she was given her own show, "Hey Paula" and is currently a judge in X Factor, a show similar in format to American Idol. Paula Abdul was a hitmaker in the late '80s. She was a former LA Lakers cheerleader who very successfully crossed over into the music business. Her upbeat pop tunes and sultry dance moves propelled her to the top of the charts. But the fame did not last. By the mid-90's she was not making hits anymore and she was also a divorcee and had parted ways with Emilio Estevez.
9. Patrick Dempsey
For a time Dr. McDreamy was even more famous than Patrick Dempsey, the dashing actor who portrayed him. But after Grey's Anatomy, Dempsey has already found a renewed foothold in Hollywood. From being the object of fantasy of women the world over, he's now slowly getting back on track. Very recently, he starred in big budget films such as Transformers: Dark of the Moon. Patrick Dempsey was a famous teen star during the 1980s and was famous for comedy films. He did not appear in any major hit during the '90s. He made one hitmaker in 2002 –Sweet Home Alabama with Reese Witherspoon. But it was not until TV's blockbuster series, Grey's Anatomy that Dempsey found himself really enjoying renewed Hollywood stardom.
8. Drew Barrymore
Drew Barrymore became famous when she starred in Steven Spielberg's seminal work, "E.T." Barrymore came from a Hollywood family and had been doing modeling since she was very young. She also lived the Hollywood lifestyle – smoking, drinking, and doing drugs, and by the time she was 13 years old she was already in rehab. Her Playboy stint didn't sit well and only managed to add one more demerit to her name. After rehab, she managed to turn her career and her abusive habits around. She starred in a successful string of horror movies and romantic comedies, and the global hit, "Charlie's Angels." She even started directing and producing movies. The success of the off-kilter "Donnie Darko" helped rejuvenate her career. Barrymore is also the face of Cover Girl and is an Hollywood Executive with her very own Flower Films.
7. John Travolta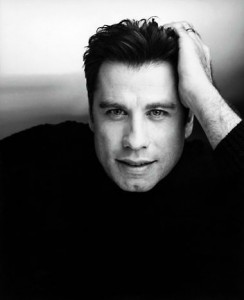 The movies that John Travolta made defined the '70s. "Saturday Night Fever" (1977) and "Grease" (1978) propelled him to major stardom. But just a decade after, Travolta's star had dimmed. Despite the moderate success of the series of "Look Who's Talking" (1989) movies, he did not get major projects. In an interview, Travolta related the incident that propelled him back to joining the Hollywood elite once more. Quentin Tarantino, an emerging screenwriter and director, asked to meet with him. In a rather strange conversation, Tarantino said he wrote a role for Travolta's Hollywood comeback. And that's just what Pulp Fiction (1995) did for the very talented actor who earned an Oscar Nomination. After this he was offered the lead in big budget action film and has since been back in the Hollywood A-list.
6. Sylvester Stallone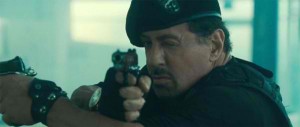 Sylvester Stallone wrote and starred in "Rocky" in 1976 and became as famous as anyone can be in y. When "Rambo" came out in 1982 Sly was established as one of Hollywood's biggest stars. Stallone continued making "Rocky" movies and dabbled in other genres as well, such as comedy, action-adventure, and sci-fi action. But his latter movies could not match his initial successes. In the late '90s until early 2000, the emergence of new and younger action stars dimmed Stallone's box office quality a bit and he didn't make any movies. His comeback movie, "The Expendables" (2006) which he also directed garnered $275 million in the box office, establishing his star power once more. Expendables 2 (2012) was another huge global hit.
5. Teri Hatcher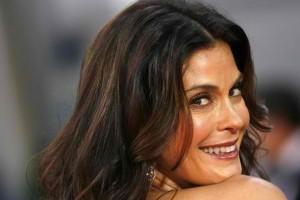 From 1993-1997, Teri Hatcher played Lois Lane in TV's Lois & Clark: The New Adventures of Superman opposite Dean Cain. Both of them enjoyed the support of a huge fan base during the years that the show was aired. She had one stint as Pierce Brosnan's Bond girl in "Tomorrow Never Dies." And then in 2004, she starred in a pilot of a new TV series, "Desperate Housewives." Her role as Susan Mayer eventually led to Golden Globe and Primetime Emmy nominations and eventually a Golden Globe Award.
4. Neil Patrick Harris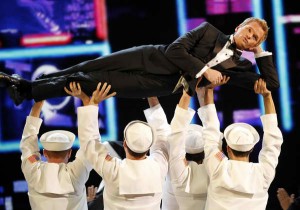 Doogie Howser, MD was more popular than Neil Patrick Harris. That was probably why Harris fell completely off the radar when the very successful show ended. It took many years for him to find the right comeback role. It turned out to be "How I Met Your Mother." These days, Barney the playboy and Neil Patrick, the funny, talented, and openly gay actor are equally famous. Harris has appeared in the hugely popular comedy-musical Glee (check out his rendition of Aerosmith's Dream On in YouTube), and he had also been invited to host the Tony Awards.
3. Kiefer Sutherland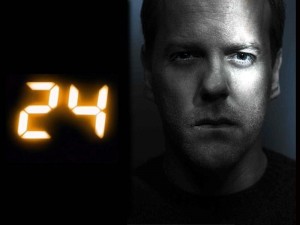 Kiefer Sutherland, now known by TV fans as CTU agent Jack Bauer from the Fox series, "24," started out in Hollywood in the critically-acclaimed drama, "Stand By Me." He started dabbling in acting in Canada, having well-known actors for parents. His mother is Shirley Douglas and his father is Donald Sutherland. HE appeared in many important Hollywood blockbusters throughout his teens and his twenties, including "Three Musketeers" and "Flatliners." During a nadir in his career, the younger Sutherland was involved in incidents involving alcohol and physical violence. The offers to make big budget movies came to a trickle. And then in 2001, he was offered to play the lead in a revolutionary new television drama, "24." The series lasted eight seasons and was both a commercial and critical success. His intense portrayal of Jack Bauer earned him two Screen Actors Guild Awards, one Golden Globe Award, and one Emmy for best actor. He is currently the lead star in a new TV series, "Touch."
2. Mickey Rourke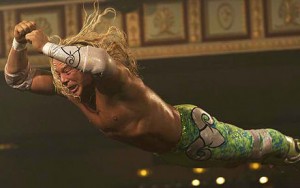 There was no question about Mickey Rourke's prowess as a character actor. But he was a troublemaker on the set and in real life. After memorable portrayals in supporting roles, the offers stopped and Rourke elected to pursue boxing. In 2008, he was chosen to play the lead in the movie, "The Wrestler." The role won him an Oscar award. Since then, Rourke's career was again on the rise, and he was offered big roles in budget movies. One if his most popular appearances of late was in the global blockbuster, Ironman 2 where he played the villain opposite Robert Downey, Jr.
1. Robert Downey Jr.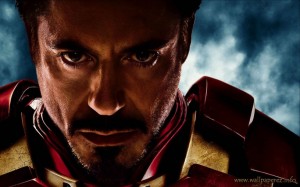 The ups and downs of Robert Downey Jr.'s career is one for the books. The darkest years of his life (1996-2001) were spent in jail or serving probation ordered by the court for drug abuse related behavior in public. Among the charges he was charged with while he was done and out was speeding, DUI, illegal possession of firearm, and possession of marijuana and cocaine. He was also in and out of rehab. He was tabloid fodder during these years. Robert Downey, Jr. has always been a gifted actor, even at a young age. Before he succumbed fully to addiction, his portrayal of Chaplin earned him an Oscar Best Actor nomination. But the repeated arrests and jail time took a toll his career and personal life. In 2001, he was ordered to seek rehabilitation in order to overcome addiction and he took the opportunity to put his life back together. The Ironman franchise put him back in a favorable light when it became a global hit. In 2008 and 2010 he earned recognition for his talent in Tropic Thunder (Oscar nomination for Best Supporting Actor) and Sherlock Holmes (Golden Globe win for Best Performance by an Actor in a Motion Picture), respectively. Ironman 2 and the very recent "The Avengers" lists Robert Downey, Jr. as one of the biggest Hollywood hitmakers today.