Living through half a century means only the beginning of life. As the saying goes, "Life begins at fifty." It is a very important milestone, reaching fifty years of existence since many do not due to the kind of lifestyle that people lead nowadays. As such, it is only proper to raise a party in honor of the celebrant and reminisce on the accomplishments that he or she has attained in the many years gone by. Because it is a tradition in many cultures to celebrate half a century of living, 50th birthday party ideas may be found all around. Most ideas are fun and exciting. Some ideas might be weird, some might be out of this world, but one thing is certain. The celebrant would never forget that you bothered honoring the many years of life lived.
10. Outdoor Party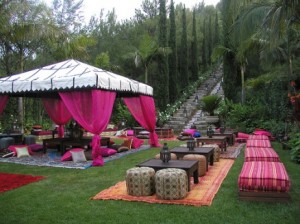 Outdoor parties are very simple and hassle free. Hiring a great catering service would be the best option. In that way, they also take care of the decorations and you can just comment on what and where you want the set-up to be. Setting up an outdoor party for family and close friends would be less complicated and easy since these gathering are largely informal and just meant to let people enjoy each other's company.
It would save a lot of money if you already have the grounds that would serves as venue. But it would not hurt to spend a little more in case your backyard has insufficient space. Reaching fifty only comes once and being cheap just won't cut it.
9. Disco Party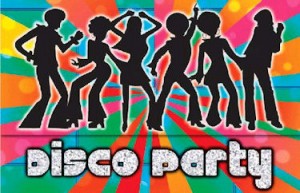 Move to the beat and set the roof on fire with old moves and flaring outfits. Taking back the celebrant in his or her heyday would surely be a blast. Reliving the good old disco days as a party theme on a 50th birthday party is sure to take some serious toll on the celebrant. Not only is it fun, it is groovy. And it might make the younger family members realize how great disco music was (still is).
8. Fifty Years on a Yacht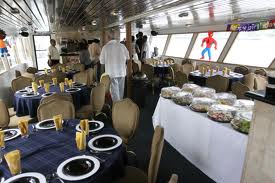 And why not? Celebrating a 50th birthday on a yacht is not only classic but seriously overwhelming and unforgettable experience. This does not mean that you have to actually own a yacht. If you already do then good for you. Renting a yacht might cost some serious dough but that you'd have to find the werewithal since a 50th birthday celebration only comes once. Dress codes may be implemented for a formal celebration, which is of course is preferred. (It's just like watching parties on James Bond films).
7. Prom Night Re-lived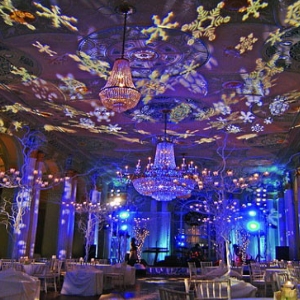 Another great way to celebrate a 50th birthday is by doing a prom night theme. No one can ever forget their prom night. This might include a lot of detail and preparation, but anything to make the celebrant happy is worth a try. Reliving the good old days of high school is an experience worth re-creating.
6. Horror Party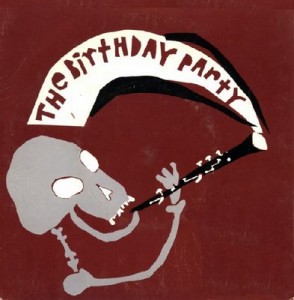 This may sound weird but people actually celebrate birthday parties with various horror themes (e.g A Zombie Apocalypse). This is not such a bad idea for a 50th birthday celebration especially if the celebrant is in to this stuff. Horrifying or not, the important thing is that the celebrant is happy no matter what the theme of the party is. So don't raise an eyebrow the next time you hear a horror-theme for a birthday party. It can actually be a thriller of a time for everyone.
5. 50 Days of Celebration
Celebrating fifty straight days for the celebrant is quite the task for everyone. But don't panic just yet. It simply means celebrating everyday for fifty days in a simple way for the 50th birthday of a loved one. This does not have to be grand or costly. Simple gifts given daily would suffice. The message here is showing how much you truly care about the celebrant and what better way than being host to fifty days of celebration?
4. Casino Party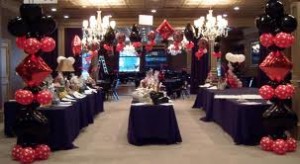 Most 50 year olds love to go to the casino. With that in mind, why not turn their 50th birthday into a place where they love to go? A Casino! Casino themed birthday parties show a lot of character and attitude. It only goes without saying that gambling has been part of the celebrants' life all the way to his 50's and what's wrong with that?
3. All Black Party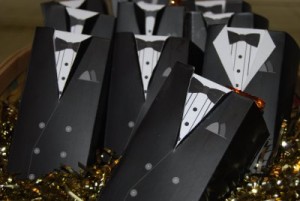 Setting up a party with black tuxedos and formal black dresses is usually the choice of Bruce Wayne and Scrooge McDuck. Wearing black somehow tells the world that the elite are going to have a party. Well, a 50th birthday celebration deserves nothing but the best. But before you plan for a all-out black party make sure that the celebrant is either a closet got, a rock aficionado, or just an elegant gent or lady who knows how to enjoy himself or herself in a nifty black evening get-up.
2. Clone the Celebrant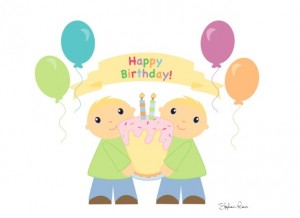 The purpose of the Clone Theme is to dress and acts like the celebrant. Close friends and relatives are also given the chance to write funny things about the celebrant and share it to the crowd. Strange idea? Wait until you actually try it out.
1. Gold and White Party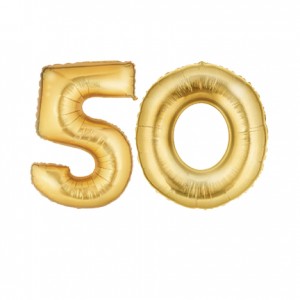 The color of fifty is gold. When it comes to celebrating the 50th birthday of a loved one, gold is the best and most glamorous way to tell the world that the celebrant had already lived half a century. Gold signifies wealth, glamour, strength and prosperity. Maybe that is the reason why gold the perfect color for this age. Having a gold themed party on a hotel or a fabulous garden resort is a celebration that would surely make a mark on the celebrants' memory.
The 50th birthday of loved one is an event that should not be missed. There will be more birthdays to come but making this celebration memorable is one of the best gifts that a celebrant could ever receive.