Most of the couples that are on the boyfriend-girlfriend stage usually celebrate Valentine's Day together in a romantic and expensive way. They spend some money to buy lavish gifts and prepare for luxurious dinner date at a five star hotel or restaurant. However, married couples, especially those with kids, often do not celebrate heart's day anymore. Some of them are on tight budget, while others are too busy with their work. But this doesn't have to be the case. You can still commemorate this special day for love birds with your spouse without spending a fortune. These cheap yet romantic Valentines Day ideas would make your better half happy without putting a hole in your pocket.
10. Star Gaze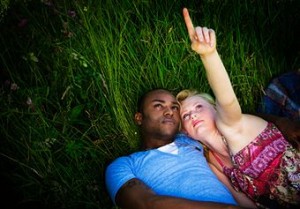 So you tried to take the day off but there's just so much to do at the office. That's okay as you still have the whole night to spend with your partner. If you have kids, it will also be perfect as you can put them to bed before star gazing together. Get a blanket and place it in your garden or lawn. If you have wine at home, that would set the romantic mood. If not, any drinks and some snacks would do, whatever is available on your fridge.
9. Write a Poem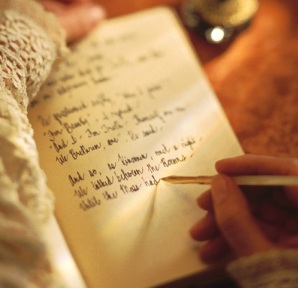 Bring out that poet in you and create a poem that would show how much you love your spouse. It doesn't have to be long. If you are not that good in writing, that is okay. It does not have to be perfect. Your partner would even appreciate it more since you tried your best even if it is not your cup of tea.
8. Make a Coupon for Your Partner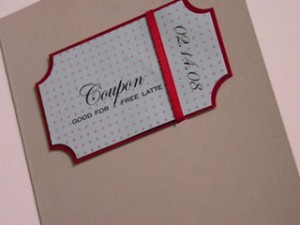 Create an exclusive coupon for your partner. It could be anything that he or she can redeem anytime like free car wash or 1 hour massage. You will not spend anything but your effort and time on this one. You can make a handwritten coupon and design it using some colored pens. You may also make this on the computer and print.
7. Collect Flowers Outside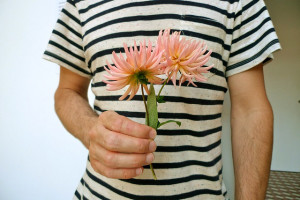 Lovers would usually give flowers to each other on V-Day. But then again, flowers are more expensive on this date since there is a high demand for them. You can be practical and collect flowers in your garden or around the neighborhood. Just make sure to ask your neighbors nicely before picking their flowers. You may also pick wild flowers that you would see on the street. Tie them on a ribbon and you have your romantic gift for your partner.
6. Create a Memory Jar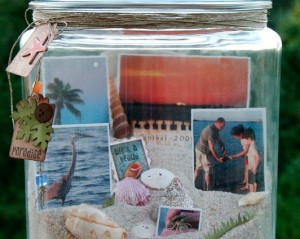 Find an empty jar at home and clean it. Make sure that it's totally dry as you would put some papers inside it. Write things that you love most about your partner or your romantic moments together for the past years. Place these notes on the jar and tie it with a pretty ribbon. You may also place some photos and decorate the jar to make it prettier. To make sure that you have a lot of things to write, prepare days or even weeks before the special day. Each time you remember something that you can put on the jar, take note of it so you will not forget.
5. Surprise Him with Homemade Lunch at Work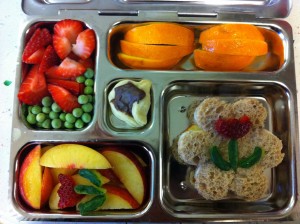 Prepare his favorite food and surprise him at work. Chocolates and balloons may embarrass him. And these things can be expensive especially on Valentine's. But a delicious lunch that you spent time to prepare will not only make him happy but it will also make him proud. Spend lunch time together and share the foods that you prepared.
4. Camp Together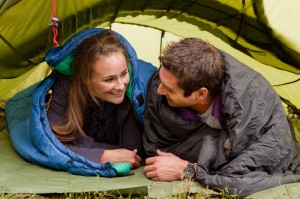 Since hotels are expensive, bring out that old tent and camp the night away. If you have kids, how about ask grandma to look after them for the night. Go to the beach or nearest lake and have a camping. If grandma lives far and there's no one who would look after the kids, you can still camp outside your home. Set up your tent in your front yard and enjoy the night together. Make campfire, while eating mallows and hotdogs.
3. Dinner at Home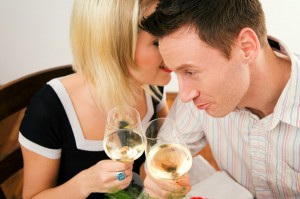 Go home early so you can prepare for a romantic dinner for your partner. Meals on restaurants can cost much. But if you prepare your own food, the cost will be lesser. Plus, your loved one would feel special since you made the effort to do this for him or her. Yes, that's right, it's "him or her". This means that even guys can prepare a special dinner for their girls. Set up the table and prepare some candles for a more romantic feel.
2. Make a Card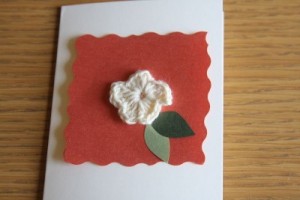 When was the last time that you gave your partner a card? This is the perfect time to get one for him or her. You don't even need to buy one. Unleash your creativity and make a beautiful Valentine card for your special someone. Write how much you appreciate them and how much you love them. You don't need to write fancy stuffs. If you are not good with words, that's okay. Be sincere and tell them what you really feel. They would treasure something as long as it's from the heart.
1. Take a Day Off and Spend Time Together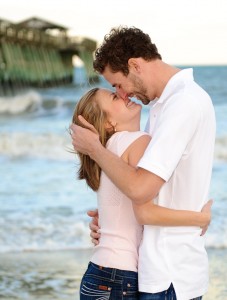 Most married couples are busy with work, household chores and kids. They often do not find time for themselves or for each other. The best thing that you can give your partner on Valentine's Day or any special day is your time. Try to take your day off on that day. If this is not possible, you can always celebrate on your day off. If you have kids, ask a family member or a friend to look after them for the day. Go to the movie, beach, park, arcade or at the mall. You may spend some money but this will not cost as much as having a dinner on a fancy restaurant or staying at a luxury hotel. Eat some ice cream or eat lunch somewhere that offers great but less expensive foods.