Earning extra cash used to be possible only in the real world. Now the World Wide Web has become a source of money making schemes, and even part-time or full time employment. No matter what they say, money does not grow on trees and though it may seem easy for some, getting money requires an investment in thought, time, effort, and oftentimes money as well.
10. Sell T-Shirts, Donuts, Anything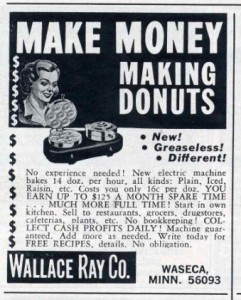 If you want to sell wares, whether they are perishables like donuts and muffins or non-perishables like customized T-shirts and used mobile phones, you have two options. You can rent a stall inside a mall and sell the products to the local community, or you can put up an online shop and sell the same offers on a global scale (maybe not the donuts and muffins). You'd need a proper business plan for both, but you'd need more software than hardware for the latter. If you choose an online store or blog shop, better start out on e-commerce tutorials as well. You can always choose both – have an online store and an actual store at the same time if you have the resources.
9. Sell Photos, Words, Designs, What Have You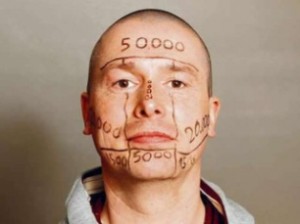 You can also sell your phographs, words, graphic designs to anyone on the planet. Again, this is possible via the Internet and the ever increasing need for content of every kind. If you have genuine talent in photography, writing, or design, there's always somoeone looking for one more photographer/writer/artist to include in their roster and be part of their growing team. Your efforts will be remunerated, though the when and how depends on your employer . Whether the rates you agree to is a true measure of your talent is really up to you to decide.
8. Do Online Surveys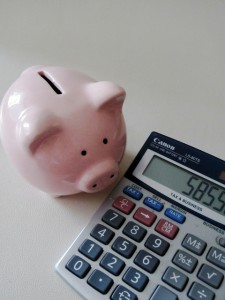 Since you want to earn real money, make sure you sign up for surveys that are paid. They do indicate if you are going to be paid, how much, and when. (Sometimes, they also explain why). But to really earn a decent enough amount a month, say $35, you have to make the effort to sit in front of the computer for hours on end looking for paid surveys and spend more hours answering them. You also have to set-up an account with the particular online payment system that would cash in your paycheck. Before you consider getting in to this, consider the electricity and Internet bills and your sanity and health as well.
7. Promote a Mobile App
If you're into giving feedback and/or writing reviews on the latest apps that are out tin the market then you can look for a very specific niche and find sites that pay for unique content a.k.a your reviews. And it's not necessarily just about mobile apps, though the better paying ones are those that carry promotions on tech releases (we think). If you're more the type to give feedback/reviews about movies you've seen and songs you've listened to, there are people willing to pay you for those, too.
6. Look for Gold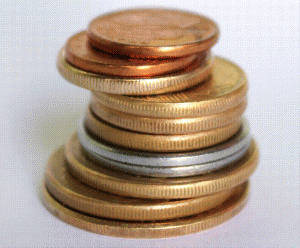 A word of warning: this particular money making scheme requires that you have considerable savings tucked away somewhere. If not, better move on to #6. Time is gold, and we do not intend to waste yours. Buying gold bars at a seminar is just one of the available options. But before you even consider exchanging your cash for gold bars, make sure the gold is legit. We're thinking more of buying and selling gold coins (silver, platinum, palladium options available, too). The prices of precious metals is stable despite economic turmoil and your returns might be a bit heftier than in selling T-shirts, donuts, and what-have-yous. Might.
5. Multi-Level Marketing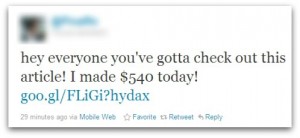 Multi-level-marketing (MLM) shemes are generally scoffed at and considered scams. However, many people have made legitimate fortunes with their involvement in MLM and other variations of the same tune popularly known as pyramid scheme. If you have the time, the talent and the stomach for it, choose to becomea seller and make money from selling and recruiting other people to sell. Whether you believe in the product and the scheme could determine your success or failure in the endeavor.
4. Fight for Virtual Currency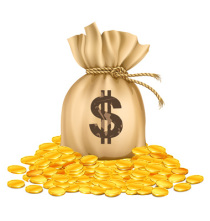 Massive Multiplayer Online Role-Playing Games (MMORPGs) have their own currency. Yes they do. And they work online and offline just like US Dollars or the Euro. They even have their own exchange rate which goes up and down depending on otherworldly factors that we shall not discuss here. The virtual gold of MMORPGs can purchase you anything from a suit of armor (virtual), weapons (virtual), a laptop (real-world) or a slightly used but still very functional smartphone (real world). But you have to work very hard fighting monsters and creatures of rival races first. Gotta earn the gold that you can use it to trade, so to speak.
3. Click on Online Ads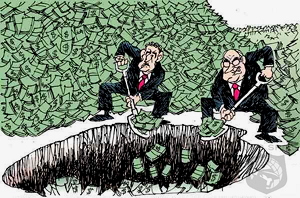 Yes, it is possible to earn a few bucks clicking on ads, but nobody has gotten rich from it. Well, YouTube celebrities are getting richer by the minute as their gags, comedy skits, tutorials and real-life adventures get milions of likes and views. But if you are the person doing the watching and the clicking there's no way you can get that rich, even if you click the day away. But you can try.
2. Unsolicited Advice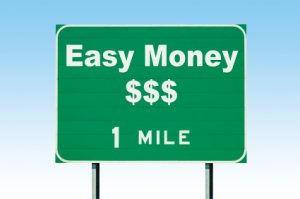 No, that is not a money-making scheme. So far, we have not yet encountered any existing site that makes money on unsolicited advice. If there are such sites then we have overlooked them. We just think that since you have bothered reading up to this point, words of wisdom are in order. Here it goes. Beware of money making schemes that offer income with little or no work at all. Either you won't get much from so little effort (that happens to be true in many cases) or you'd eventually find yourself part of something far from legit.
1. Work for It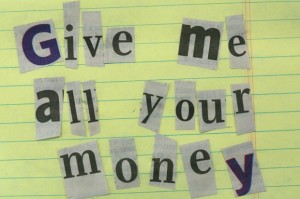 If you are really desperate to try out money making schemes for some extra real-world cash, here's the most legitimate way of doing it. Work for it. Nobody is his or her right mind will give you money for nothing. Make sure it's legitimate and that you are properly paid for your efforts.
In whatever we do, we must be aware of the consequences of our actions. When we try new avenues in the effort to make extra money, it is best to stick to legitimate means and avoid putting ourselves and our families in harms's way.