The canine world has been flooded with various human names. In fact, those popular dog names such as Lucy, Sarge and Max came from people. Giving a dog a person's name is now a trend and it certainly reflects on how people look at their dogs. They give cute and unique names to their dog because they will not only consider them as pets but as one of the members of family. Naming a dog is also significant especially if you're working on a military base. Military dogs or known as "war dogs", are also known to be very efficient and intelligent canines. They are used as sentries, scouts and trackers. They are proficient in search and retrieval operations or bomb tracking. This is the reason why lots of people nowadays are fond of giving military dog names. This is also because they feel that those names symbolize bravery and courage for their dogs.
If you have a dog born on Memorial Day, give your dog a heroic name. Or if you want to commemorate the men, women and all dogs who have aided their country, you may want your new pooch to have the name of these famous military dogs. Here is the list of top 10 military dog names that will make your dog braver.
10. Sinbad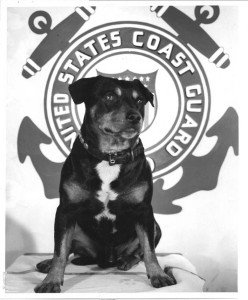 Chief Dog Sinbad was a mixed-breed dog sailor onboard the US Coast Guard Cutter. Sinbad served 11 years in the United States Coast Guard (USCG), including in World War II. Sinbad has never had a master or owner, and it was the only Coastguardsman to be the focus of a biography until the beginning of the twenty-first century. Sinbad also became a public portrait through mass media attention.
9. Sarbi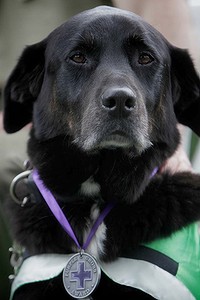 Sarbi is an Australian Special Forces explosives detection dog who was lost in action for 14 months in Afghanistan. Sarbi was gone during an ambush on September 02, 2008 and was later found by an American soldier. Sarbi was then reunified with Australian forces awaiting deportation to Australia. The name Sarbi is also spelt as "Sabi".
8. Gander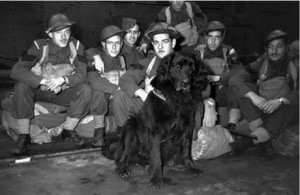 Gander was a Newfoundland dog or known as "working dog", who served the Canadian Army. Gander retrospectively granted the Dickin Medal, the "animal Veteran Cross," in the year 2000 for his conducts in the Second World War. Gander saved the lives of numerous soldiers by carrying the Japanese hand grenade back to the enemy.
7. Chips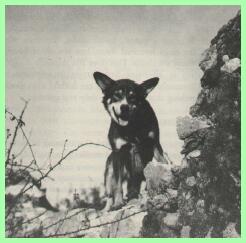 Chips was a Collie/German Shepherd/Husky mix dog that came up being the most adorned K9 that aided the military during World War II. Edward J. Wren is the owner of Chips, but he donated him to the army when the private residents were requested to offer their dogs to serve. Chips began his exercise as a sentry dog in the year 1942. Chips was given the Purple Heart and Silver Star because of his heroism when he attacked the gunmen, which caused the enemies to surrender to the American soldiers. However, the award was withdrawn because at that time dogs didn't have the right to be awarded. Later in 1945, he was returned to the Wren Family.
6. Sergeant Stubby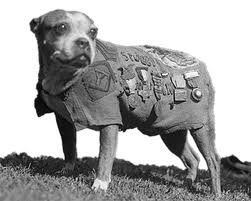 Sergeant Stubby was known as the Pit Bull hero of World War I. With his decent nature and sturdy appearance, Sergeant Stubby became a perfect mascot. He managed to warn soldiers to gas assaults in time for them to put their gas masks on. He also protected a girl from an approaching car and even caught a German spy. Sergeant Stubby nearly died from a grenade attack as well as poison gas, but he managed to pull through. Sergeant Stubby died in the year 1926 and his body was preserved in the Smithsonian museum.
5. Sallie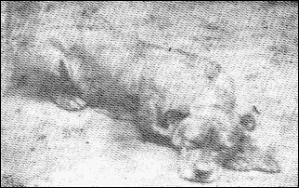 Sallie was a spotted Staffordshire Bull Terrier who served as the disciplined mascot for the 11th Pennsylvania Volunteer Infantry in the interim of the Civil War. When Sallie was 4 weeks of age, she was bestowed to 1st Lt. William R. Terry. Sallie trailed the men diligently on marches and also to battlefields. She is always in the front row. Sallie was suddenly killed during the Hatcher's Run in the year 1865. In the year 1890, the remaining veterans of the 11th Pennsylvania offered a monument of Sallie on the Gettysburg battle ground.
4. Lex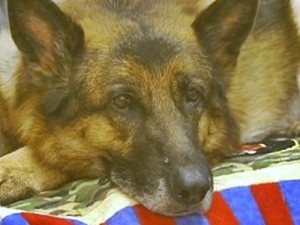 Lex is a German Shepherd that served in the Iraq war together with Corporal Dustin Lee. Lex was so loyal to his trainer that he carried Lee to the medics in order to save the life of his handler. The dog also has some shrapnel gashes. Lex was also present at Lee's funeral and consoled his younger relations. Then Cpl. Lee's family requested for Lex's early retirement.
3. Nemo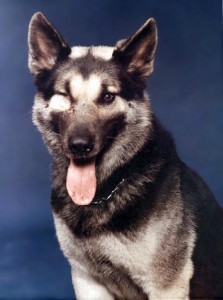 Nemo was a German Shepherd that served during the Vietnam War. Unlike any other dogs serving that time, Nemo was permitted to come home. Nemo was educated to be a sentry dog at Lackland Airforce Base in the county of Texas, and he was sent to Vietnam in the year 1966. On the 3rd day of December 1996, after the night of the war, Nemo was shot in the nose while Thorneburg was shot in the shoulder. The bullet passed below his right eye and went through his mouth. Then both dog and man were dashed in for an emergency treatment. Nemo was then sent home to Lackland, where he could gain top Veterinary care. Nemo perished on the 15th day of March, 1973.
2. Rags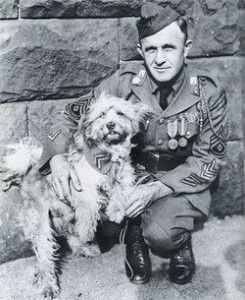 Rags was a Cairn Terrier combination that served as the mascot of the 1st Infantry Division in the interim of World Word I. Rags was employed by Private James Donovan. Rags was known for being able to quickly deliver messages to the front rows. His chief moment of valor was noted in the course of the Meuse-Argonne Campaign in the year 1918, when he dashed a significant message through dropping bombs. He still manages to survive despite being gassed and was partly blinded. Rags was then adopted by Major Raymond W. Hardenberg.
1. Smoky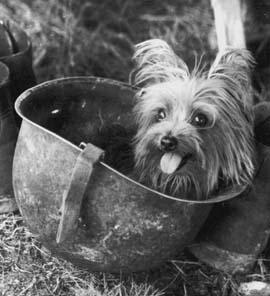 Smoky is the most popular military dog in the list because of its notable size. Smoky was a female Yorkshire terrier who aided in World War II. Smoky lived like a soldier for the next two years, from the day she was sold to Cpl. William A. Wynne. Smoky was not a certified military dog, in which she doesn't have any medical care or dog food. She only partook of Wynne's meals and napped beside him. She helped Wynne a lot during the war by advising him of incoming shells. Smoky loved to perform and knew different tricks, in which she always entertained soldiers in hospitals with. After the war, Smoky was returned to the US, concealed in an oxygen cover carrying case. Smoky was also recognized as the first therapy dog.
The list of the top 10 military dog names mentioned above is just a set of the various dog names you can use. You can use any name you want as long as you are comfortable to use it. Naming a dog from these famous military dogs can give a big honor to your dog as you're trying to reminisce or commemorate the heroic acts of the original bearers of the name.