People are usually divided into two groups: those who consider themselves to be introverts who more likely feel uncomfortable talking to people and those who consider themselves to be extroverts or basically people who find pleasure in talking and dealing with just about anyone else. No matter where you are in this equation, the most important thing is to always be equipped with the most interesting conversation topics you can ever have because this is what will truly help you get through the day regardless if you're the quiet type or talkative type.
10. Which do you like better, a dog or a cat?
Let's say you find yourself at the park, reading a good book or just enjoying the beauty of nature when a girl sits beside you and stares blankly into space. You wouldn't want to freak this person out by asking her questions that are too personal so stick to your guns by asking a relatively common topic for conversation: pets. Chances are you will be getting an 80-20 percent chance of getting an answer from her because people can easily make a decision on which they prefer more between a dog and a cat.
9. Have you traveled out of the country?
Without having to be obnoxious, you can ask a person about her whereabouts in the most direct yet pleasant way. Don't go about your day asking someone if he or she has traveled before because you don't know whether or not this person is financially stable. Sometimes, an innocent question might turn out to be offensive to other people. So instead, start the conversation by asking a question safely. Inquire whether or not this person has traveled out of the country. If yes, you get a few discussions right there and if not, you can talk about her reasons for not traveling.
8. What is your favorite book or who is your favorite author?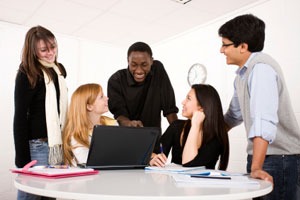 Let's say you walked into a café and chanced upon a person that interests you. You notice that she is reading a book and as a book lover yourself, you easily figure out that this person is interested in the same thing. A good topic for conversation then is asking this person about the book she's reading and then go on by asking her about her favorite book title and favorite author. Chances are the two of you will have hours and hours on end talking about this topic for sure.
7. What's the most spontaneous thing you've ever done?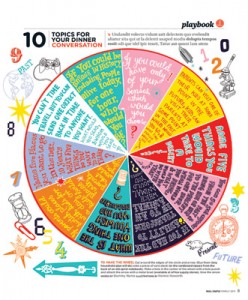 Asking people about the most spontaneous thing they have done usually guarantees the best response. This goes for both your casual acquaintances as well as good friends. So if you find the need to start a conversation, open up with this topic and you will most likely get an entire narration of someone's life story. Make sure to pay attention and remember that you were the one who asked the question.
6. Whom are you closer to, your mom or your dad?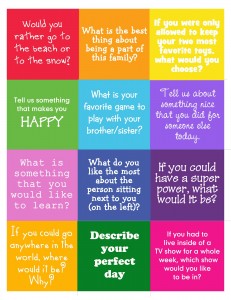 If you are really interested in a particular person and you've gone past that stage of getting to know each other based on superficial things, it's now time to start the conversation with something more personal. By asking this person who she's closer with, her mom or her dad, you can easily get a tip on who to be closer with as well. Especially if you want this girl to be your special someone, make sure to ask this question before anything else.
5. Who is the most influential person in your life?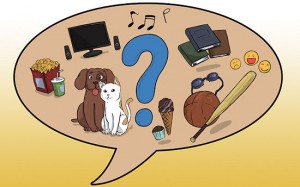 Chances are, everyone in this world has at least one most influential person in his or her life and chances are too, they cannot get enough to talking about this person. This being the case, make sure to ask anybody this to start a conversation and you definitely be igniting a great topic for discussion. Make sure though that you've thought of the most influential person in your life as well because you just might be asked in return.
4. What's that one thing you've always promised yourself you'd do but never really did?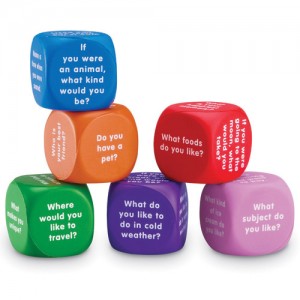 One hypothetical question that serves as a great conversation starter is none other than questions related to the things you've always wanted to do. Everyone out there has at least one thing they've always promised themselves they would do but never did so it's a really great topic for conversation. You will most likely get ideas as well if you ask this kind of question.
3. What is your life's biggest lesson?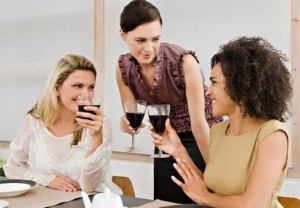 Regardless of age, people tend to have at least one great lesson in their lives. Ask this kind of question to someone and get ready to be inspired. A lot of people have great life lessons they can share with you so be ready to share with them yours as well. Some lessons you can talk about are lessons not based on books or school but lessons based on actual experiences that taught you to become a better person.
2. What's your favorite song or who's your favorite artist?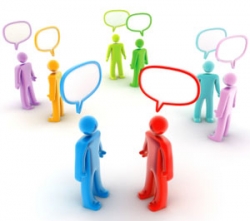 Of course, just like with pets and books, everyone most likely has their favorite song and artist. Therefore, this is also one great topic for conversation that you can ask other people. Chances are you will get answers that might inspire you to search and listen to the kinds of songs and artists they prefer.
1. What do you say is more important, physical looks or brains?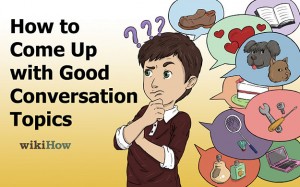 Just to be safe, ask someone about their opinion when it comes to beauty and brains. If not for anything else, it's quite exciting to hear about everyone's arguments when it comes to something as superficial as this. Make sure to have your own answers as well. Who knows, you just might end up with a heated yet fruitful conversation.