When it comes to motivational speeches, it's not that fashionable anymore to deliver long monologues (unless it is a motivational sports flick where long speeches are only to be expected). In real life, it could take just a few lines of inspirational volleyball quotes to get a team going. Here are some of the more interesting and for some inspiring even beyond volleyball itself.
10. Motivational and instructional as well


Charles Frederick "Kirch" Kiraly, the American Olympian, has been widely quoted and this is largely because of his openness and obvious love of the game. This particular quote is not just a great advice to give a team minutes before a big game. And for the more pragmatic coach, it is also a subtle reminder for each member of the team to focus on their serve.
9. Height is not in the equation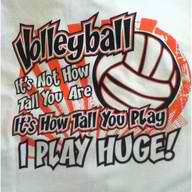 Height is not that big a factor in volleyball like what this T-shirt print endeavors to inform us. Nowhere in any physics of volleyball equations and discussions is h=height of player included. For sure, a team composed of rather short individuals would not need to be told this because in their hearts they are already tall enough to win.
8. Teamwork always works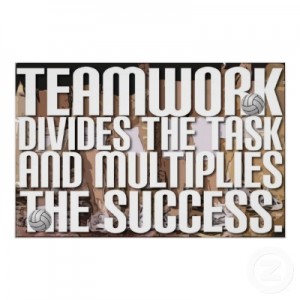 Teamwork is perhaps the most important value to be instilled in every volleyball player. All the other ball games require teamwork, but nowhere is the need more imminent and more evident than in volleyball. Amen to that.
7. You can say that again!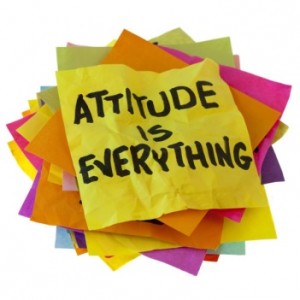 Kirch Kiraly, the only athlete to win Olympic medals in both beach and indoor volleyball was quoted in saying, "Physically I'm not as strong as I was, but I try to make up for it mentally. It's a big challenge, and I relish it, competing with guys half my age." Attitude is not just for older player faced with the challenge of keeping up with younger athletes. Attitude is for everyone.
6. Are you good or are you great?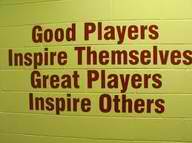 What makes this quote work is the subtle injection of a major challenge. It doesn't say it too directly to cause too much pressure or stress, but it says it anyway. Be great out there because being good is often not enough anymore. There are so many good players these days, and that is the truth. To win, you need to be more than good.
5. Not necessarily a pre-game one-liner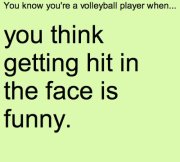 This may not be at par with other quotes that denote greatness, but it is probably useful as an inspirational ice-breaker once in a while.
4. Volleyball and life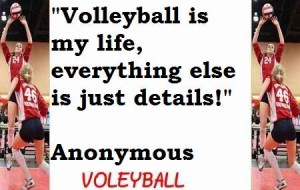 David Beard who was captain of the Australian national team for many years says it with a bit more panache: "Volleyball is the sport through which I am able to express my God-given talents of being an athlete. It is a sport which involves relating, pushing, and encouraging your teammates. It has helped evolve me into the person I am today." Good on you, mate!
3. "Mine!"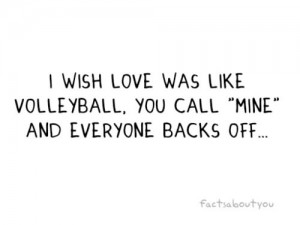 It is probably logical to think that the person who wrote this is not necessarily a volleyball player – he must be someone just good with stringing words together. But, this quote has become a favorite among volleyball players. Surely coaches would not put this one on their list of motivational quotes to impart to the team, but it's quite reasonable to assume that this line has exchanged hands in locker rooms countless times.
2. Beauty and strength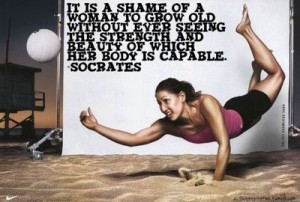 Whoever put together Socrates and women's volleyball must be an insider who knows first-hand the physical, emotional, and mental requirements of the game.
1. Will Power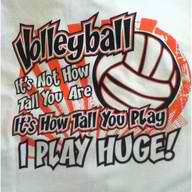 Vince Lombardi was neither a volleyball player nor a volleyball coach. He was in fact an American football coach who led the Green Bay Packers to numerous victories in the Sixties. But this particular quote from him has probably been a favorite amongst volleyball coaches.
The truth of the matter is inspirational volleyball quotes don't necessarily make winners. In order to dominate the game or any game for that matter hard work, practice, and attitude ought to be harnessed towards the objective of winning. But, these motivational lines still serve their purpose, and that is to remind the players what they have been working for, and what they still have to do in order to accomplish something truly remarkable as a team.