When it comes to gaming, a lot of people think that they can only enjoy playing on desktop computers as laptop are only used for light applications. But this is no longer the case. With the development of technology, more powerful laptops that are designed for gaming were released by manufacturers. With this, you can play your favorite game while on the go. Plus, you don't have to spend a fortune as there are several cheap gaming laptop options that you can find around.
10. HP Pavilion dv6t Quad Edition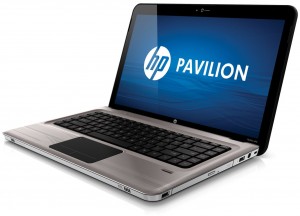 This computer has Intel Turbo Boost Technology, ultra-fast memory and Intel HT Technology making it great for any type of gaming. Since it is faster than ordinary laptops, this prevents delays even when playing online games. You can get this at $1,099. It is a good choice for a desktop replacement if you prefer to use a computer that you can carry around. Its display screen is 15.6 inches with a resolution of 1366×768, allowing you to view the content of the game better. If you need to transfer files or you would like to connect to the Internet or LAN game, it supports Bluetooth, Wi-Fi, Ethernet port, USB 2.0 and 3.0, VGA and HDMI. It comes with Beats audio and quad speakers making games more enjoyable as the sound is livelier. It comes with an 8 GB RAM and supports up to 16 GB RAM.
9. ASUS Republic of Gamers G73JH-A1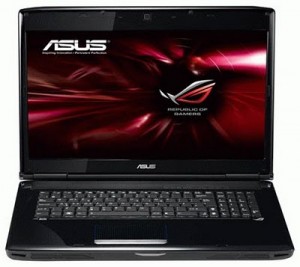 If you are a true gamer at heart, this is the laptop that's for you. This is one of the best laptop models from ASUS Republic of Gamers line. You can get this for $1,599. Though there are other laptops that are cheaper than this one, it is still affordable considering its features and performance. Some of its best gaming features include DirectX 11 support, ATI Mobility Radeon HD 5870 powered graphic engine with 1GB GDDR5 VRAM and 8GB of DDR3 system RAM. Its 17.3-inch will give you a better view of your games.
8. Alienware M11x R3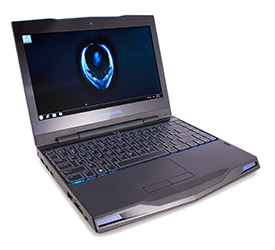 For $999, you are always ready to play anytime, anywhere with this gaming laptop. The first model released for M11x is cheaper. However, this upgrade will let you enjoy a seamless gaming experience. It has next-generation NVIDIA graphics that is capable of supporting up to 2 GB of DDR3 memory and 2nd Gen Intel Core I processors. It has HD display making every game you play even more exciting.
7. Acer AS5253-BZ602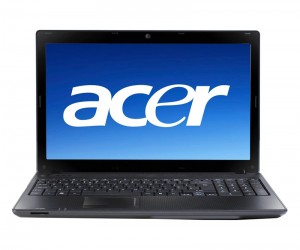 For only $569.99, you can get this Acer laptop that you can use for research, as well as for playing. Have everything you need on the go with this device. Access the web or create documents when you need to. Play any games you want on your free time. It has 15.6″ screen, which may not be as big as the others but it is good enough to properly view what you are playing. It also has AMD Dual-Core Processor E-350 1.6G and 2GB DDR3.
6. Dell Inspiron M5030
This 15.6 inches and 6 pounds laptop is another choice for an affordable gaming laptop. It comes with a 2.3 GHz Sempron or AMD processor, 6GB of memory and 512MB of dedicated graphics memory making you feel that you are playing on a desktop computer that is built for gaming. This is a great laptop that you can use for work, study, as well as entertainment. If you want something really cheap, you can get it for $350.
5. HP Envy dv6-7210u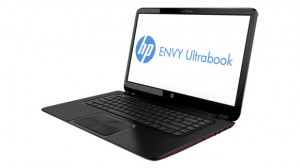 With AMD Quad-Core A8-4500M 2.8 GHz processor and 6 GB of RAM, this laptop will not let you down when it comes to performance. Though it is also one of the choices with smaller screen that is 15.6 inch, you will love its innovative HP Imagepad and numeric pad making gaming a lot easier. Weighing only 5.39 lb, it is convenient to carry this gadget around. It also comes with Beats Audio and quad speakers with subwoofer for killer sounds. This laptop is not only for gaming, it is also perfect for work and other types of entertainment like listening to music or watching movies.
4. Toshiba Satellite L875D
This laptop has a quad-core A8 CPU, which is designed for gaming and entertainment. It also comes with AMD Radeon HD graphics card giving you excellent viewing experience, whether you're watching a movie or playing games. It has 6GB of RAM that you can upgrade to up to 16 GB of RAM and 650GB hard drive, which gives you enough space to save your applications and files. It has a wider screen compared to other laptops, which is 17.3-inch in size. You can get this for $549.99.
3. Acer Aspire V3-571G-6407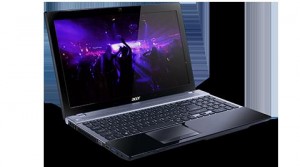 For $579.99, you can own this Acer Aspire laptop, which comes with an Intel Core i5 3210M 2.5 GHz, 500 GB hard drive and 4 GB SDRAM. It has 1000 MB graphics RAM size, 15.6 inches screen and weighs 5.7 pounds. This laptop is only 1 inch thin, making it lightweight and convenient to carry around. It also comes with built in stereo speakers giving you better sound, especially when playing action or adventure games.
2. Lenovo Y580
This is one of the best gaming and entertainment laptops that you can get. For $849.00, you can have a great time playing your favorite game without a problem. Its amazing gaming features include NVIDIA GeForce GTX660M, DirectX 11 games support, up to 3rd generation Intel Core i7 processor, up to 16 GB SSD and up to 1 TB hard drive. It can also support up to 8GB DDR3. Weighing at 5.95 lbs, it is a light gadget that you can carry wherever you go.
1. Acer Aspire V3-571G-9686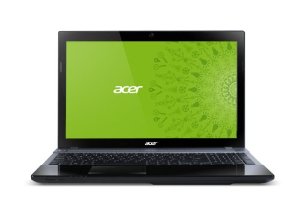 Get this Acer laptop for $729.99 and have fun playing your favorite games, whether online or offline. It comes with Intel Core i7-3632QM 2.2GHz, NVIDIA GeForce GT 640M, 6 GB SDRAM and 500 GB hard drive. It has 15.6 inches, which supports up to 1366 x 768 pixels screen resolution. It's one of the lightweight laptops that you can get at 5.7 pounds. Its optimized Dolby Advanced Audio v4 audio enhancement will ensure that you will enjoy fantastic sound while playing or when listening to music.