Movies are a great pastime and mostly everyone has at one point watched a few, or a hundred. However, that is not what movies are just about. They can take you to a place outside of your own reality and be entertained, to say at the very least. Movies are a part of our lives. We watch them whether we are happy, sad, bored or looking to have a great time. Since the dawn of modern cinema, there are thousands of movies that are already in existence. So which ones are good to watch? Are there titles that you may have missed out on that need to be seen? Here is a list of some of the good movies to watch.
11. It Could Happen to You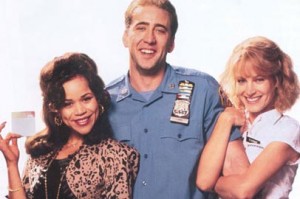 Everyone dreams of winning the lottery. In this movie, Nicolas Cage's character makes a promise to a waitress since he had no money to tip her during one of his visits to the diner. If he wins, he would split the money with her. Lo and behold, he wins the lottery and keeps his promise. What happens next is anyone's guess…
10. The Goonies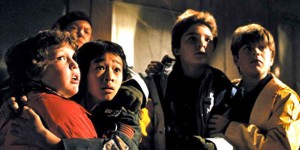 This is a classic from the 80s. Starring a young Sean Astin who you may know from the Lord of the Rings trilogy, this movie revolves around a band of friends called the Goonies. The premise is that they are after a hidden treasure that no one believes exists, in which they set out an adventure before they are forced to move out of their neighbourhood. A feel-good movie that is fun for the whole family to watch!
9. Scarface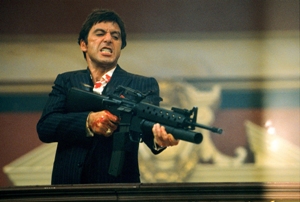 If you've been living under a rock for the past 30 years, then you might have an excuse for not knowing about Scarface. Having been made a pop culture phenomenon, Scarface is a film about Tony Montana, a Cuban immigrant trying to make his mark in America. This film revolves around the drug cartel, and what those in power would do just to maintain their grasp. No spoilers here. If you haven't seen it, this is one you should not miss out on. If you have seen it, then go watch it again. Who can forget this line, "You **** with me, you **** with the best!"
8. Dude, Where's My Car?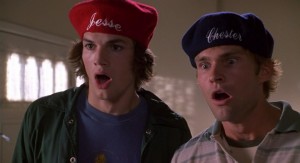 If you are up for something that's light-hearted and actually easy on the brain, then this movie is worth checking out. Seann William Scott and Ashton Kutcher take the lead roles in this flick, in which they have lost their memory from the previous night. Upon waking up the following morning, they are trying to recollect what happened and where their car had gone. In doing so, they go from one bumbling adventure to the next in the hopes of impressing their girlfriends and retrieving the lost car.
7. American History X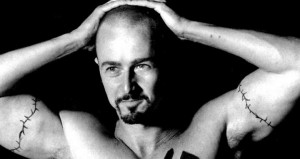 This film is definitely going in the books as one of the most epic films of all time. American History X's story revolves around the character of Edward Norton, a reformed Nazi who had been arrested for homicide. Upon being set free, he no longer views the world as he once had. To make things harder, his younger brother (portrayed by Edward Furlong) had followed into his footsteps in becoming a Neo Nazi.
6. The Iron Giant
An animated feature released in 1999, this film chronicles the relationship between a boy named Hogarth and a giant robot he befriended. The giant, having no memory of how and why he came to this planet, develops human emotions and a deep relationship with the young lad. Of course, the government will do anything they can to catch or destroy the giant fearing that he was sent here to destroy Earth.
5. Braveheart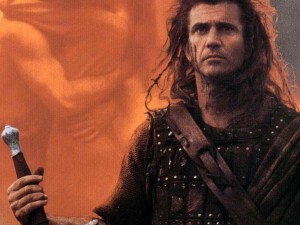 A film that is centered on the life of William Wallace a Scottish warrior, and his fight for the freedom of Scotland. The film revolves around his life, from the start of the war until the very end. This film is one of the best acting performances by Mel Gibson, and masterfully shot in a great location. Watching this film will not only entertain you, but give you a glimpse of what life was like for Scots under the reign of tyranny hundreds of years ago.
4. Matrix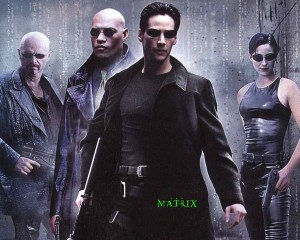 What if everything you've ever known to be true was a complete lie? What if we are just pawns of something beyond our control and the only way of breaking out is to wake up? The Matrix film answers this question for you. Starring Keanu Reeves and Lawrence Fishburne, the protagonist Neo is awakened to a reality which no one ever thought would be true. Plenty of gravity-defying action sequences and a compelling story that will make you think twice about the reality with which you are presented with.
3. Notting Hill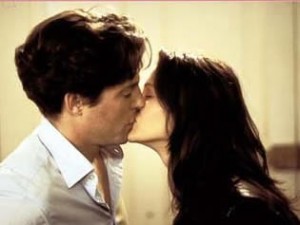 If you're looking for the ultimate romantic comedy, this is it. The film has one of the most common scenarios in Hollywood romances but executed beautifully. Starring Julia Roberts and Hugh Grant, the movie centers around the premise of what would happen if an ordinary bloke fell in love with one of the most popular actresses on this planet. Plenty of laughs, touching moments and definitely will win you points if you watch this with your girlfriend!
2. The Girl Next Door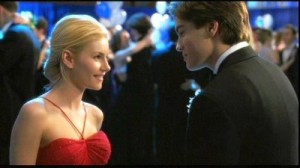 An ordinary high school senior falls in love with the beautiful girl living next door, only to find out her past isn't exactly what everyone would call desirable. However, against everything else, he pursues her and goes head to head with a man from her past, the high school prom and his scholarship to Georgetown University. The movie stars Emile Hirsch, Elisha Cuthbert and Timothy Olyphant.
1. Warrior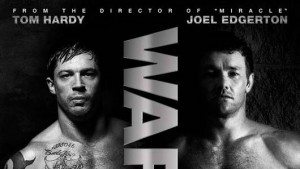 It is one of the underrated films to have come out in the past decade. Tom Hardy and Joel Edgerton star as estranged brothers both suffering from hardship. One is trying to make ends meet and the other is trying to live up to a promise. For them to make these things happen, they sign up for a mixed-martial arts tournament. Nick Nolte stars in this as their reformed alcoholic father and gives an outstanding performance in the film.