Music can do a lot of things. One of the most wonderful is to keep you motivated in getting you off the couch and pushing your limits to get fit. Here, we listed the ten top pump up songs of all time, which will help you get in the mood to move your way to good health.
10. Bleed It Out by Linkin' Park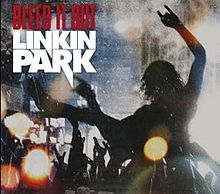 Sports and fitness are all about "blood, sweat, and tears" and there is no better way to emphasize that than this song by American rock band Linkin' Park. "Bleed It Out" is a hot beat that was released as the second single in August of 2007 from the band's third studio album titled "Minutes to Midnight". The song did not only become an instant favorite among sports and fitness enthusiasts. It also performed well at the music charts, garnering several high ranks not just in America but also in the international music scene.
9. Lose Yourself by Eminem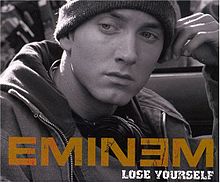 This song by White rap artist Eminem makes for a great company during runs outside or at the treadmill. It is a mid-tempo song that is articulated by wonderful guitar riff and wonderful hip hop beat. "Lose Yourself" is the first single off the "8 Mile" OST. "8 Mile" is a film that was an autobiography of the rapper, released in 2002, featuring Eminem, no less. Aside from the beat, there are also the lyrics to die for. If you have seen the movie, then, you will find more meaning on listening to this music. It is a must-have on your mp3 player, whether you are working out or just hanging out.
8. Gonna Fly Now by Bill Conti/The Rocky Orchestra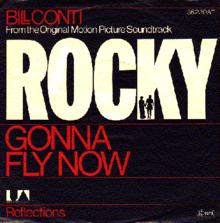 Gonna Fly Now is also known as "The Rocky Theme." It is the theme song of the popular sports oriented American movie "Rocky." The song was released along with the movie in 1977 as Rocky Balboa's favorite pump up song as he completes his daily training. As the Rocky's character became part of the American pop culture, so as this song. It has continuously figured in people's workout routines and we are not just talking about people in their 30s and 40s who were also bitten by the Rocky-mania. The tune is also popular among the youngsters because its beat is truly remarkable not to mention that it is quite inspiring to help you get it on. If that is not enough, "Gonna Fly Now" is also a favorite music that is played during sporting events, especially in Philadelphia.
7. No More Drama by Mary J Blige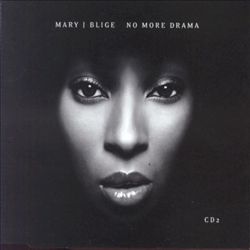 This is an inspiring song in all sense of the word. It inspires you to get up and move. It inspires you to win in life. Mary J Blige had a lot of passion doing this song and you can well feel that passion as you listen to it while doing routine workouts.
6. It's My Life by Bon Jovi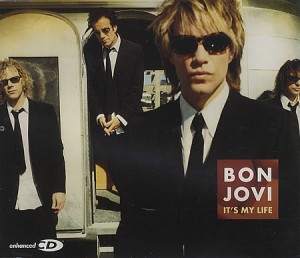 This song is one that will surely put you in the mood to sweat it out. It received many accolades. But one of the milestones of its popularity is the fact that it allowed Bon Jovi to cross borders from simply being a hair metal band from the 80s to becoming part of the pop culture in the 21st century. "It's My Life" ranked #1 in many countries and it has managed to gain a younger fan base through its blockbuster beat.
5. Pump It by Black Eyed Peas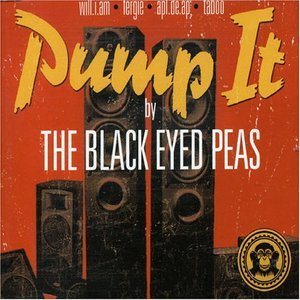 Black Eyed Peas is known by many song but this particular one really hit it off right with those who like sweating it out and moving up. Aside from being a hit as a workout song, "Pump It " has also been featured in different films since it was released in 2006. Those movies include Big Momma's House, Cars 2, Taxi 4, Kung Fu Panda, and Garfield 2. It was also the main music that was played during the Edmonton Oilers home games. It also figured in video games including Just Dance 3 and Lumines II.
4. Smack That by Akon feat. Eminem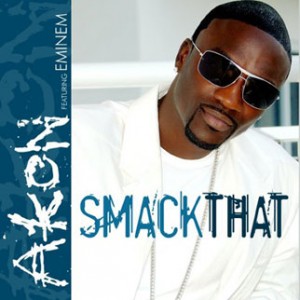 This song is Akon's first single off the second album titled "Konvicted". This collaboration by another top rap artist Eminem has been very successful commercially and critically. It sold like hotcakes, selling over three million copies in North America alone. Aside from that, it also ranked consistently high in different music charts both within America and outside. It also had a fantastic streak at the 49th Grammy Awards with a nomination for "Best Rap/Sung Collaboration" category. Although it did not won the award because Justin Timberlake and T.I.'s "My Love" did, you cannot deny the fact that getting a nod at the Grammy's is already a huge accomplishment. Going back to being a pump up song, "Smack That" has an NBA version, which is also recorded by Akon. The only difference is that the lyrics have been tweaked to relate to basketball.
3. In Da Club by 50 Cent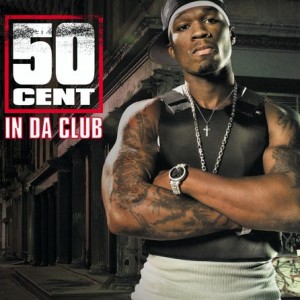 "In da Club" is rapper 50 Cent's official entry to the world of recording music commercially. This is quite very successful at the music charts and at the very competitive market. It garnered several high ranks at prestigious Billboard charts and likewise selling over seven million copies. This song is definitely one for the books as Rolling Stone included it in the magazine's 500 Greatest Songs of All Time List.
2. Eye of the Tiger by Survivor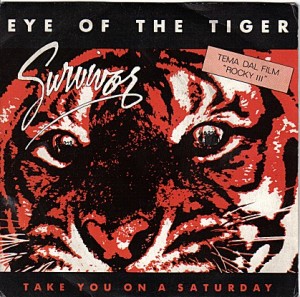 This is a favorite tune, especially for those practicing martial arts. The beat is but right for stretching arms and throwing kicks and punches up in the air. Originally, this was released to be the theme song of Sylvester Stallone's hit flick Rocky III, when the actor failed to get permission to use Queen's "Another One Bite's the Dust". Outside "Rocky III", "Eye of the Tiger" a memorable streak at the music scene with piling up accolades. It is not surprising that it also rings a bell among the young crowd who's out to stretch their body. So far, it has sold three million copies in digital downloads.
1. We Will Rock You by Queen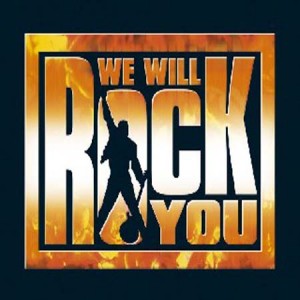 The rhythmic beat is enough to get you in the rhythm. Enough said.