Laptops can make college students' life a lot easier. They can save and access files or projects on the go, as well as connect to the Internet whenever a connection is available. Aside from being used on their studies, these devices are also great source of entertainment as they let users watch videos, play games and listen to their favorite music. Furthermore, the students can keep in touch with their family through chat or video call. If you are a college student, here are some of the best laptops for college students that will make your college life easier.
10. HP Pavilion dv6-7010us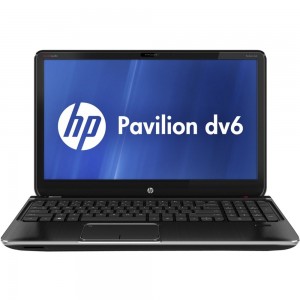 You can get this HP laptop for $699.99. This is perfect for the multi-tasking you as it's powerful enough to let you run several applications simultaneously without problems. Search the web for your homework while listening to your favorite music or type some documents while waiting for your friend to respond on your chat. It comes with 750 GB hard drive that would give you huge space to save all your files and applications. It also has 6 GB SDRAM and AMD Quad Core A8-4500M Processor 1.9 GHz that would ensure smooth and fast use. Other features include 15.6 inches with 1366 x 768 pixels screen resolution, AMD Radeon HD 7640 graphics coprocessor and Beats audio. Its HP CoolSense technology will ensure that your laptop cools down easily to avoid overheating.
9. ASUS VivoBook S400CA-DH51T
This is another laptop that you can get for the price of $699.99. It has a smaller screen size, which is 14.10 inches. However, this is good enough to see properly what you're working on. Furthermore, it weighs only 4 pounds making it light and more convenient to carry around. It has 1.7 GHz Core i5-3317U processor, 4 GB DDR3 RAM, 500 GB hard drive and Intel HD Graphics 4000 graphics processor. Transfer files easily with its two 2.0 USB ports and one 3.0 USB port.
8. Lenovo ThinkPad W530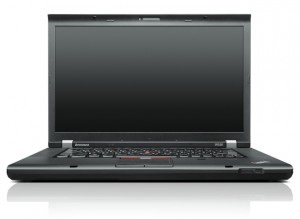 Starting at $1,429.00, you can get this amazing laptop that will give you powerful performance like you are using a desktop computer. If your course requires working with applications and files that have high graphics, this is the perfect device for you. It has NVIDIA Quadro K1000M or K2000M 2GB graphics, X-Rite integrated color calibrator and 95-percent color gamut. This laptop comes with 2.60 GHz Intel Core i7, 4 MB RAM and 500 GB hard drive. Its 9-cell slice battery can work up to 20 hours, making sure that you can finish your work without having to recharge constantly.
7. ASUS Zenbook UX31 13.3-Inch Thin and Light Ultrabook
This laptop is a device that would satisfy your study and entertainment needs. It has 1.8 GHz Core i7-2657M processor, 4 GB RAM and 256 GB hard drive. Its size is 12.9 x 8.9 x 0.8 inches. Its sleek design will make your device stand out among the rest. If you want to impress your schoolmates, you would love to carry this gadget around. It boots up fast and resumes from sleep quickly too. It also has battery saving feature and a feature that will let you know its current status so you could determine if there is a need to charge or not. Furthermore, it auto saves your work when the battery reaches a specific percentage to prevent data loss. It has SonicMaster technology that lets you enjoy listening to quality music. You can get this for $1,095.00.
6. HP Folio 13 Ultrabook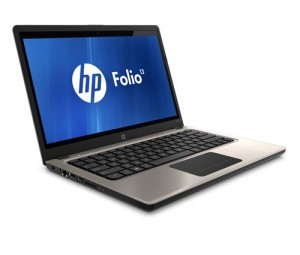 For $964.99, you can get this HP Folio and enjoy its excellent performance. This lightweight laptop is convenient to carry around, which is perfect for college students like you. It has 1.6 GHz i5-2467M processor, 4 GB SDRAM and 128 GB hard drive. The hard drive may not allow you to save that much files. However, you can always save other documents on a USB flash drive and access them easily with its USB 2.0 and 3.0 ports. Its battery can stay on up to 9 hours, which is long enough to be used on your daily school activities. Its full-size backlit keyboard will let you do your research easily even during the night. But this is not just for studying. It is also perfect for keeping in touch with your family and friends, as well as for your entertainment pleasure.
5. HP ENVY Spectre 14-Inch Ultrabook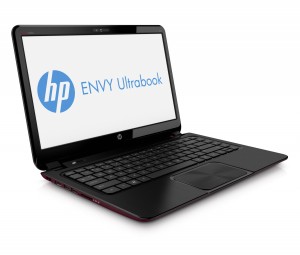 This laptop, which is available at $849.99, comes with 2nd generation Intel Core i5-2467M (1.6 GHz), Intel HD Graphics 3000, 4 GB SDRAM and 128GB hard drive. Its battery can last up to 9 hours and 30 minutes, which does not require frequent charging. This device features Turbo Boost Technology, which lets you enjoy fast performance. It's ultra thin and light making it handy to bring everywhere. It supports HD display, which lets you watch high quality video presentations. It also has HP CoolSense Technology keeping your laptop cool while on the go. This will keep your device in excellent performance for a long time.
4. Dell XPS13 Ultrabook Laptop
For only $769.39, you can get this fantastic laptop that will not only help you with your studies, but will also keep you entertained when there is not much homework to do. With its Intel Core i5 2467M Processor 1.6GHz, 128GB hard drive and 4 GB DIMM RAM, you will be able to work on your projects and research easily. It turns on instantly so you don't have to wait for a long time to access your files and applications. Its Intel Smart Connect Technology would ensure that everything is updated including your contacts and e-mail, even when the laptop is at sleep. Its thin and amazing design would make you feel proud to carry it around.
3. Samsung Series 9 15.0-Inch Ultrabook
This 14 x 9.30 x 0.58 inches and 3.6 pounds laptop is available for $1,159.00. This device is convenient to bring with you anywhere you go. With 15 inches screen size, it comes with 1.7 GHz Core i5-3317U processor, 8 GB DDR3 and 128 GB hard drive. Enjoy quality display with its Intel HD 4000 Graphics Coprocessor. Connect external storage like USB, as well as other devices with its several ports. It has up to 10 hours battery life ensuring that you can finish your projects even without recharging. It also supports Wi-Fi, making it easy to connect to the Internet whenever a wireless connection is available.
2. Acer Aspire S5 13.3-Inch HD Display Ultrabook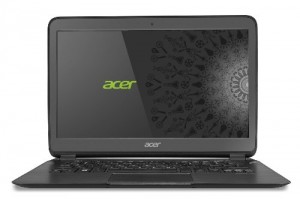 This Acer Aspire laptop comes with 3 GHz Core i7-3517U processor, 4 GB DDR3 and up to 6 hours battery life. It also has Intel HD Graphics 4000 coprocessor, ensuring that graphics and videos are high quality. It is lightweight and thin making it easy to bring with you. Access your files in seconds even when the device is on a deep sleep. Aside from its speed, which is perfect for your research, you will also enjoy watching videos, playing games and listening to music on your free time.
1. Apple MacBook Pro with Retina Display
At $1,979.99, this may be more expensive than the other laptops on the list. However, adding a few dollars for maximum performance would be worth it. It has 2.3 GHz Quad-Core Intel Core i7 processor, 8 GB DDR3L SDRAM and Intel HD Graphics 4000 graphics coprocessor. Its Retina display gives you the best graphics that you can ever have in a laptop. Its USB 3.0 ports will let you transfer files in a flash. Its HD FaceTime webcam will allow you to keep in touch with your family at home. It also supports Bluetooth and Wi-Fi connectivity.