Making your own scavenger hunt list ideas should be the way to go next time you have to organize a Halloween Scavenger Hunt. Here are a few ideas that you can play around as you prepare your list, all of which are exhilarating, challenging, and exciting. You may find out as you go through these suggestions that scavenger hunts can be creepier, stranger and so much more fun!
10. Think creepy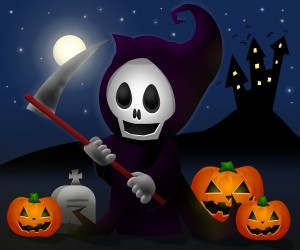 Every scavenger hunt must have a theme. And a Halloween scavenger hunt should have a creepy theme. It's not that difficult. Just think skeletons, Grim Reapers, vampires, ghosts, mummies, ghouls and witches. But you can also be more specific and maybe choose your scavenger hunters to be members of two or more rival vampire covens. Once a theme is chosen, your whole hunt must stay true to the theme. (Remember, werewolves and vampires don't like each other much.)
9. What would adults prefer?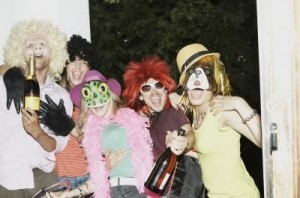 If you are organizing a scavenger hunt for adults, you have to stop a while and think before you fill up you list with pumpkins, skeletons, and clues. Adults would definitely enjoy the hunt as much as children or teenager, but the treasure trail must be more to their idea of creepy and spooky. It must be interesting and stimulating for them. And make sure that design a haunted house treasure hunt such that grown men and women would scream with fright at the right places.
8. Widen your horizons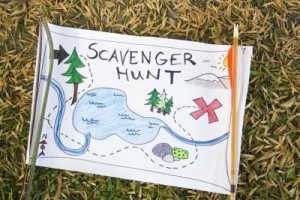 You can always confine the Halloween scavenger hunt to the house and yard, but why not go beyond the fence and into the rest of the community? You may even send them out for a town hut or city-wide search. If you think you can pull this off, make sure you arrange for transportation for the participants.
7. Think clues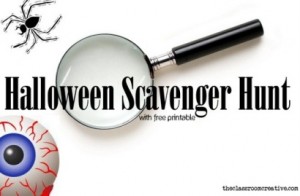 No scavenger hunt is complete without clues. Children would appreciate clues that rhyme. Even adults would, probably. You have to make the effort to make the clues presentably creepy. You can make the clue more interesting by hiding one clue within another. But make sure that they are also challenging enough. Don't just give the treasure away. Make sure you make the scavenger hunters earn the reward at the end.
6. Kids love pumpkins
It seems that no matter what new Halloween theme comes crawling, pumpkins will always be kids' favorites. One idea for children is a scavenger hunt with a pumpkin theme. This means that the clues, clue packets, containers, path markings, and even the rewards have something to do with pumpkins.
5. Don't forget the curses
If kids and pumpkins go together, the adults and curses are a great fit as well. Clue cards with curses rather than pedestrian rhymes could give the Halloween scavenger hunt a more supernatural and much more sinister feel.
4. Don't forget the awards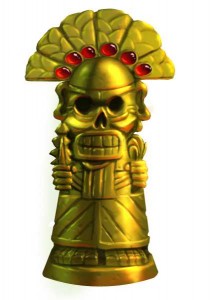 And whether you're organizing a Halloween scavenger hunt for tiny tots or full-grown adults, they would appreciate your efforts at making the prize or reward truly worth their efforts. You may include gag gift and pseudo awards, but make sure there is a tangible grand prize that awaits the winning team.
3. Scrapbook everything
You don't really need to make a scrapbook if you're not the scrapbooking type. What we're saying is that you document everything. Make sure that you assign a photographer and aside from the photo files on your computer, you can print out a few of the best shots and keep them together with sample clues and non-perishable knick-knacks.
2. Prepare Halloween bags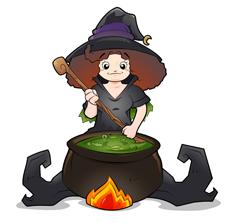 You're counting on the darkness of night to make the scavenger hunt as creepy as can be, but you have to provide your hunters with flashlights so that they can see where they are going and the clues that you've prepared so hard for. And if you really are concerned about the comfort of your hunters as they go about their spooky business, better conjure up some Halloween bags
1. Let the neighbors know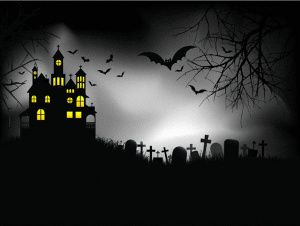 Even if Halloween is the time for strange and ghoulish things to be up and about, the neighbors still need to be warned that there would be strange and ghoulish things with flashlights going around. It is only polite to let them know what's going on, when, and where exactly so they don't call the police or ghost hunters when they see teams of rival vampires digging around for God-knows-what.
These are just a few suggestions. There are so many other possibilities that you can consider and explore since the next Halloween treasure hunt still many months away. You can go either stick to conventional Halloween scavenger hunt ideas or make your own original contributions. And if you have a smart concept that you think might work, blog about it and share it with others who are also keen on making the next hunt that they organize an unforgettable and fun experience.