Every now and then, reading through funny inspirational quotes can be a great pastime because it can lead you to thinking a number of different facts about life without having to be too emotional about it. What's great about these kinds of quotes is they are attractive because they appeal to your senses and teach you a lesson that you wouldn't necessarily forget even in the years to come. Here are some of the best quotes you might want to start reading from now on.
10. The sooner you fall behind the more time you'll have to catch up
This is one of the funny and inspirational quotes you might want to look into because it provides you with humor even when the topic is rather serious. Of course, when you fall or when you make mistakes in life, the usual reaction is that you need to get back on your feet again and stand up once more. But what happens in this quote is it philosophizes that the more you fall the more you would have to catch up because other people are going to be way ahead of you. Makes sense, right?
9. If everything seems to be going well, you obviously must have overlooked something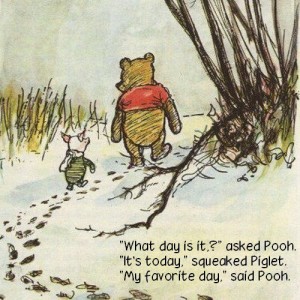 Another funny yet inspirational quote is one that speaks about how when things might be going too well in your life, this indicates that you have overlooked something. In reality, this is to say that there is no such thing as a perfect life but it depends on every person whether or not they would accept the flaws in their lives and still regard it as perfect. Of course you also have to realize that there are some occasions in life wherein things are really going well in your life. Savor the moment and don't overanalyze!
8. When everything is going your way, know that you are probably on the wrong lane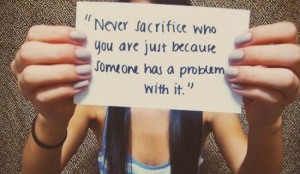 It is quite funny to think that if everything is going your way, it must be because you're on the wrong lane. This funny yet inspirational quote has some kind of a link with that of the other one previously mentioned. It's also very true, don't you think so? Likely, live in the moment and enjoy your life, forget about what tomorrow might bring because that is still in the future and the future is still history.
7. Life is like a ten-speed bicycle. Most of us have gears we never use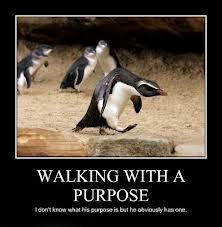 A lot of people in the world today tend to complain about their luck and how their lives turned out to but they usually forget that they have what it takes to succeed in life. All they really need is a bit of a pushing every now and then to get back on their ten-speed bicycle and get back on track as well. Remember, you are the one who is in charge of controlling the speed of your life so pedal according to the pace that will work best for you.
6. Opportunity is always knocking. The problem is that most people have the self-doubt station in their head turned up way too loud to hear it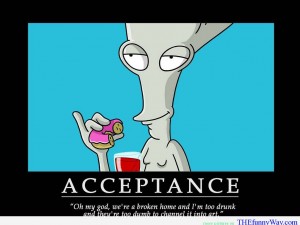 This is another very relatable quote because it is factual. A lot of people these days tend to forgo a number of great opportunities in their lives because they have endless self-doubts and worry too much about things that have not yet happened. It is important to remember then that the best way to go in life is by living in the moment, at present while anticipating the future but not necessarily being ruled by it.
5. Life is not about how fast you run or how high you climb. It's about how well you bounce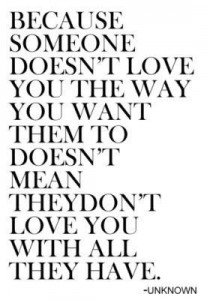 Sometimes, people set very strict rules in their lives by saying that they need to be perfect and that there's really no room for errors. In reality though, every human being is bound to make mistakes every now and then so it's not advisable to curse yourself for your mistakes but to motivate yourself to do better next time.
4. Always remember you are unique just like everybody else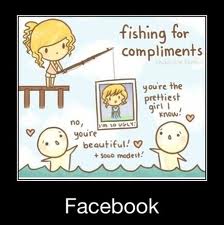 This quote no longer needs further explaining. No matter what, always remember that you are unique and everyone else in this world is unique too. So what makes you more unique than them? You just have to figure that out for yourself.
3. Every man dies but not every man lives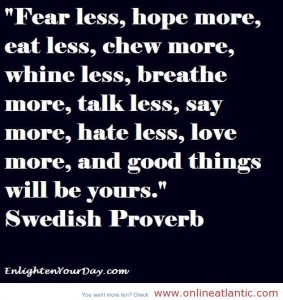 It is true they say that every man born into this world will eventually die but this does not necessarily mean that everyone who was given the chance to be born into this world will be able to live. This is why it is important to grab opportunities as they come, be positive at least most of the time and strive for self-improvement every now and then because it is a must in life.
2. Breathe. It's just a bad day, not a bad life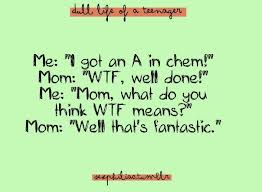 Do not forget too that not because you have had a bad day would it automatically mean that you also have a bad life. Your life can never be ruled by your bad days because as long as you are living, you have endless chances to improve yourself. This is something a lot of people forget but something that you should really instill in your mind no matter how tough the road gets.
1. The longer you wait for the future the shorter it will be
A lot of people also have the tendency to anticipate the future too much that they forget to live in the present. Worse, the more you think about the future, the less likely will it be for you to reach it because you have already stressed yourself too much on it and would have probably failed to live life to the fullest.