It doesn't matter whether you're fluid with your words or not, when you're in love with the woman you have now in your life, the words come out on their own accord, out of the overflow of the love you hold in your heart. Learn some of the best girlfriend quotes out there to say to the woman of your life.
Women are very sentimental creatures. They are created to be wooed, to be pursued, and to be romanced. When a woman is someone to a man, then her world comes together perfectly. A women does not need to be lavished with gifts daily. A simple touch, a moment together, and a few string of well-chosen words, can melt a woman and cause her to fall in love with you all over again. When you want your girlfriend to know how appreciated she is and how much she means to your life, then you better equip yourself with these top 10 best girlfriend quotes.
10. "I'm scared of walking out of this room and never feeling the rest of my whole life the way I feel when I'm with you" – Dirty Dancing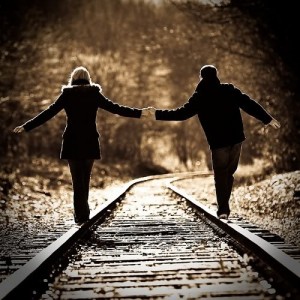 What every woman would give to hear the man in their lives say this to them. It is never a sign of weakness for you men to show your softer and more vulnerable side. In fact, when you utter these words to her, she'll know just how big of a role she plays in your life.
9. "The best love is the kind that awakens the soul and makes us reach for more, that plants a fire in our hearts and brings peace to our minds and that's what you've given me." – The Notebook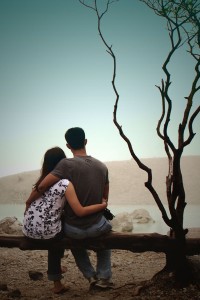 A heart that flares with passion and a mind imbued with peace. That is what every woman wants to know that she has done and continually does for you in the relationship you're in. Make her feel that the reason you are living and able to live through whatever life throws at you, is to be with her.
8. "It seems right now that all I've ever done in my life is making my way here to you." – The Bridge to Madison County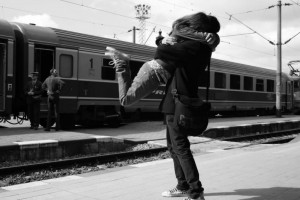 Every woman believes in her heart that there is a destined man for her. To know that you have been led directly to her makes all that belief and every dream all the more real. True love is real. When your girlfriend hears you say that you are her destined partner, you have more than made her day complete, you've completed her life.
7. "They say a picture tells 1,000 words, but when I see yours all I see is three: I…love…you" – Anonymous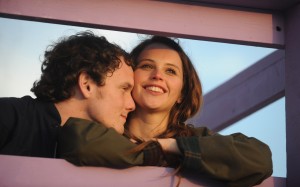 For a woman to be told that she is loved is a picture of beauty to behold. A woman shines from the inside out with a glow that cannot be extinguished. Love is strong. When you tell your girlfriend these very words, she'll know that she will be the last and only woman in your life.
6. "If you held up 11 roses into a mirror, you'd be looking at 12 of the most beautiful things in the world" – Anonymous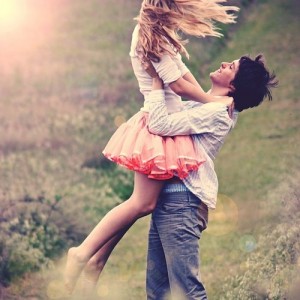 A woman wants to be told she's precious. Yes, actions speak louder than words but a few assuring words from time to time will boost her security in you as well as her self-esteem. Every man should make her woman feel special, even when all he has to do is say few but very beautiful words.
5. "Last night I looked up into the stars and matched each one with a reason why I love you. I was doing great until I ran out of stars." – Anonymous
There are always reasons for men and women to fall in love with each other. But how amazing it would be when you can no longer count the reasons why you love one another because there are just too many? Let your girlfriend know that out of the many reasons out there for you to love her, there are still many more undiscovered.
4. "Meeting you was fate, becoming your friend was a choice, but falling in love with you was something I had no control over"-Anonymous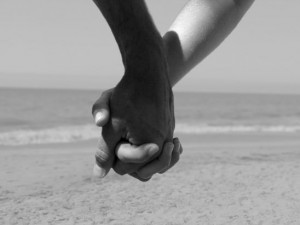 To be utterly and hopelessly in love is a great feeling that your girlfriend should know about. Let her know that it was like a magnet that pulled you to her. Something you could not stop, something you had no control over, and something which gave you only one choice and what a delightful choice that is – to love her.
3. "You make me want to be a better man" – Anonymous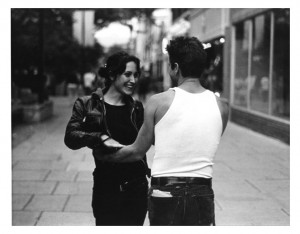 Every woman in the world who is looking at her man would want to bring out the best in you. Let her know that she has done just this and that she will continue to be your inspiration for being a better man.
2. "I love you not because of you are but because of who I am when I'm with you."-Roy Croft
Oh the many things people do when they're in love. These are countless. Others are plain stupid, while most are just pure moments of wonder. Let your woman know that it isn't about who she is or what she has done that made you fall in love with her, but on who you are and who you have become simply because of her.
1. "I love you" – Anonymous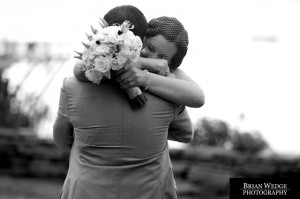 Three simple words, but these are words that ring loud and true in every woman's heart. To be loved by the most wonderful man is a feeling that no woman will ever relinquish nor ever want to replace. When you simply can't think of anything poetic to say, simply say these three words: I love you and experience the unsurpassable feeling of being able to say it to the woman you love most in the world.
These are but a few of the best girlfriend quotes out there. From excerpts from famous movies to words by timeless authors or simple words from many men who have loved, there is always a reason for you to express your love to the woman you hold now in your hands.