Reggaeton is an urban type of music that originated in Puerto Rico. It got its influence from various genres of music including hip hop, bomba and salsa. Several reggaeton songs have made it in the international scene and even entered different hit charts. Here are some of the top reggaeton songs that will make you move to the beat.
10. "El Titerito" by Farruko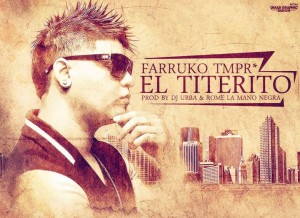 The chorus part of this song will keep playing in your mind even if it is the first time that you hear it. The song is by Farruko, a Puerto Rican singer and songwriter, who is known as the most powerful rookie or TMPR in the reggaeton world. He started his career in 2007 and is still active in the industry. His real name is Carlos Efrén Reyes Rosado. He has collaborated with other famous reggaeton artists including J Alvarez, Jory and Daddy Yankee.
9. "Virtual Diva" by Don Omar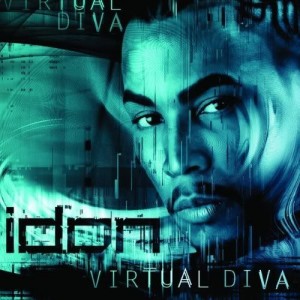 This track is from Don Omar's album "iDon". It has new sounds that make it fresh compared to the songs from the previous albums. It dance beats can also make you dance while listening to the song. Don Omar's real name is William Omar Landrón Rivera. He is a Puerto Rican singer, as well as an actor, also known as El Rey or the king. His album iDon was released in 2009. Two albums were made before iDon, and two more after. He also appeared in the 2009 film Fast and Furious and in 2011 film, Fast Five.
8. "Te Quiero" by Flex
Te Quiero became a popular hit when Flex's first album, Te Quiero: Romantic Style In Da World was released in 2007. The song means I Love You in English. It was also used as the theme song of Central de Abastos, which is a drama series in Mexico. It topped various hit charts including Billboard Hot 100, Latin Rhythm Airplay, Latin Tropical Airplay and Billboard Hot Latin Tracks. Flex's real name is Félix Danilo Gómez. He is also known as Nigga, since he sounds like a black when singing, and DJ Flex. He won several awards including 8 awards from Billboard Latin Music, one from Latin Grammy and one Oye award.
7. "Lo Que Paso, Paso" by Daddy Yankee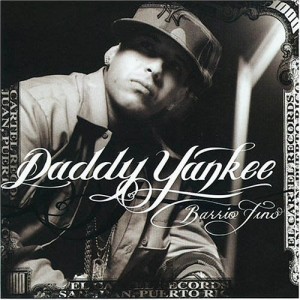 This is one of the most successful singles of Daddy Yankee aside from Gasolina and Like You. This track is from his third album Barrio Fino, which was released in 2004. The song became number 6 on Bubbling Under Hot 100 Singles chart. It became popular internationally and even entered Swiss Top 100. Daddy Yankee's real name is Ramón Luis Ayala Rodríguez. He is a Puerto Rican singer and songwriter who had been in the industry since 1990. He also appeared in two movies and three TV programs.
6. "Seduceme" by Bobby El Lobo Negro ft. Baby Rasta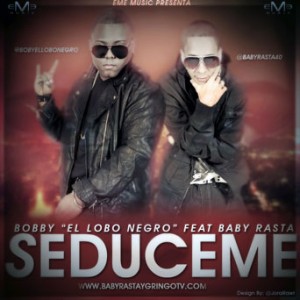 Shake your body with this song from El Lobo Negro and Baby Rasta. Baby Rasta is known to be part of a duo with Gringo. However, the two separated ways in 2004 and focused on their individual careers. The cause of the separation was that Gringo felt that Baby Rasta was paid higher than him. The two reggaeton artists got back together in 2007.
5. "Pose" by Daddy Yankee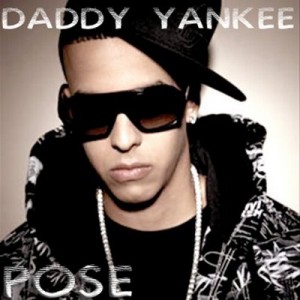 Pose won the Urban Song of the Year in 2009. It also entered the U.S. Billboard Hot Latin Songs, U.S. Billboard Latin Tropical Airplay, U.S. Billboard Latin Pop Airplay, U.S. Billboard Latin Rhythm Airplay and Venezuela Top Latino. It became the movie soundtrack of Talento de Barrio. It was also used as a track in The Bold and the Beautiful. A music video was made for the song in which famous dance crews, Shhh! and JabbaWockeeZ made an appearance.
4. "Cuando Te Enamores" by RKM & Ken-Y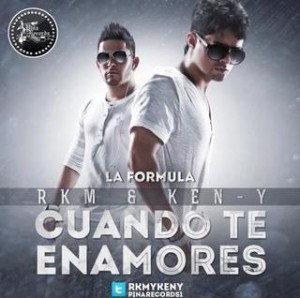 The impressive beat of the song makes it one of the top picks for reggaeton songs. This track is by José Nieves or RKM and Kenny Vázquez or Ken-Y. These two singers are from Puerto Rico. Ken-Y sings the vocal lyrics while RKM takes care of the rap parts. The duo also did several collaborations with other artists including Ella Me Pide Calor with Ñengo Flow and Llegale Ya with Erick.
3. 'Mi Cama Huele a Ti' by Tito El Bambino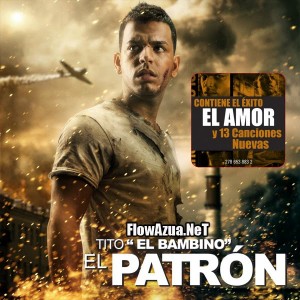 Mi Cama Huele a Ti means My Bed Smells of You in English. This is a track from Tito El Bambino'a album called El Patrón. Featured on the song are duo Zion & Lennox. It entered U.S. Billboard Hot Latin Songs, U.S. Billboard Latin Tropical Airplay and U.S. Billboard Heatseekers Songs. Efraín David Fines Nevares or Tito El Bambino was part of the duo Hector and Tito. The two separated in 2004 after being together since 1996 and releasing several tracks. In 2012, his latest album Invicto was released.
2. "Me Prefieres a Mi" by Arcangel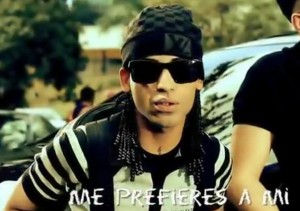 This song will get you moving that groove. Its smooth and modern beat will make you love it even if you are not really into reggaeton. Austin Alejandro Santos or Arcangel was born in New York but raised in Puerto Rico. He is a Dominican-American artist that started his career in the reggaeton music as part of the duo Arcángel & De La Ghetto. They created singles but never released an album. The two separated in 2007 and worked on their individual careers. His mother became his manager and he released 3 studio albums named La Maravilla, El Fenómeno and Sentimiento, Elegancia & Maldad. He also did some collaborations with various artists and released collaboration albums including Más Flow 3 and La Formula.
1. "Sexy Movimiento" by Wisin y Yandel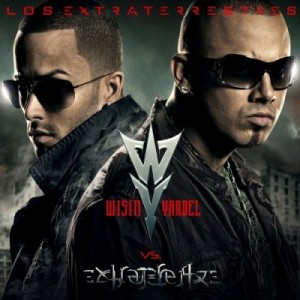 Sexy Movimiento or Sexy Movements is one of the most successful tracks of duo, Wisin y Yandel. This is the first track from their album Wisin vs. Yandel: Los Extraterrestres. It reached the top spot for the Billboard Hot Latin Tracks chart in the US. Popular singer, Nelly Furtado, also made a remix of the song. Juan Luis Morera Luna or Wisin and Llandel Veguilla Malavé or Yandel have been together since 1998. They have released 10 studio albums and collaborated with international music artists including Gloria Estefan, Paris Hilton, Ja Rule, 50 Cent, Lenny Kravitz, R Kelly and Fat Joe.