Going through a break up is always tough. It is a stage where the person is in a sort of limbo that may be very hard to recover from. Imagine yourself being trapped on a ditch and even shouting at that top of your lungs could not make anything better. Overcoming this dreadful experience would need the help of friends and family. But sometimes, the right song does the job of consoling you, right? The best break up songs will teach you a thing or two and will definitely help you see things in a different perspective. After all, there is a saying that the best thing to mend a broken heart is to hurt it until it gets numb. But that's just our opinion. Let's move on to the list.
10. "Since U Been Gone" by Kelly Clarkson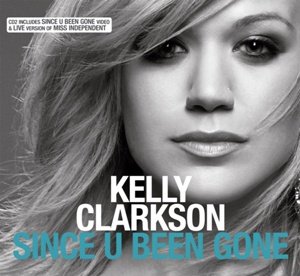 Becoming an American Idol was the best thing that happened to Kelly Clarkson. Since then, she had been one of the most successful artists this reality television show had ever produced. What defines Kelly is not her success but her failures that made her what she is today. Her single, "Since U Been Gone" is reportedly a true-to-life experience that she had to go through all by herself and made her the strong girl she is today.
9. "Against All Odds" by Phil Collins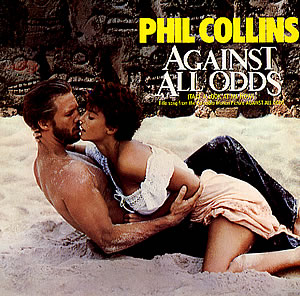 Phil Collins' "Against All Odds" is the song to listen to when you are faced with a pain of such magnitude that you just want to let it out and be rid of it. "There's nothing left here to remind me just a memory of your face." Ouch. Apparently, love had failed to conquer everything, not even when it's meant to be. Oh well. They say that experiencing love is not experiencing it at all without being hurt.
8. "All by Myself" by Eric Carmen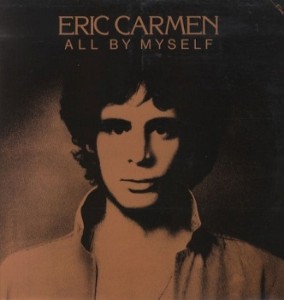 Eric Carmen's "All By Myself" made a good and lasting impression in the music industry despite its awfully sentimental delivery. The proof? This song had been covered by many artists. Sulking is the emotion that defines this song and it might be a bit overbearing, but people just love sulking with it. You can't blame someone who loved for a long time (experiencing it for the first time, too) and then having to part with the object of his love. It just goes to say that consistently being with someone will eventually hurt you when that someone leaves, so beware. This song is enough proof of that.
7. "I Will Survive" by Gloria Gaynor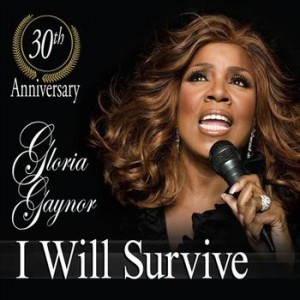 Break up songs are not always slow and moody. Gloria Gaynor definitely made her mark in history after performing "I Will Survive." An upbeat song with an attitude should do the job of forgetting that you've been hurt bad. It's time to get moving on! This song became very popular and was not really viewed as a song depicting a hurtful woman but a woman who is very strong willed and never lets her bad experiences put her down.
6. "Mandy" –Barry Manilow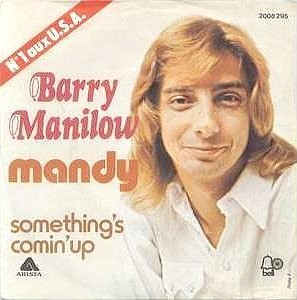 Barry Manilow is the hit maker of his generation. One of his most famous songs was "Mandy". The song expresses feeling of guilt, depression and longing. For whatever reason, Mandy, the girl in the song, was stricken out of his life and after a while, she was being missed (We wonder, was this based on real life.) It may seem foolish but people do it all the time. Anyway, he made millions with that song so who are we to argue?
5. "Separate" by Journey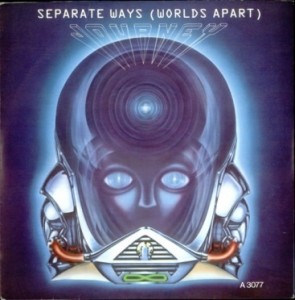 The children of the 80's should be grateful to Journey by making a sulking song that rocks like "Separate." Journey has got to be one of the most famous bands of their time and their influence is still strong in today's music. A rocking break up song like this one would make you forget because you'd spend the whole day listening to it. If that doesn't take your mind off your broken heart then we don't know what would.
4. "Better That We Break" by Maroon 5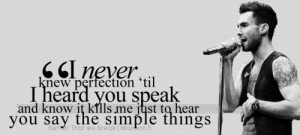 Producing hits from the moment they were launched, Maroon 5 has done it yet again. Their song "Better That We Break" has made broken-hearted people want to stay broken- hearted some more, probably as an excuse to listen to the song. The message is simple –if everything else fails and it could never ever work out, then the best recourse is to end the relationship. Adam Levine says it's that simple.
3. "Irreplaceble" by Beyonce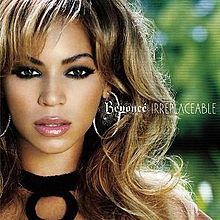 Starting as the lead in "Destiny's Child," Beyonce eventually made her own name by singing songs that appealed to the pop sensitivities of teen-agers and young adults the world over. One of her top hits is "Irreplaceable". This song is all about bringing on the right attitude when breaking up with a guy. A lot of girls should follow Beyonce's infamous directive: "To the left, to the left."
2. "Say Goodbye" by Chris Brown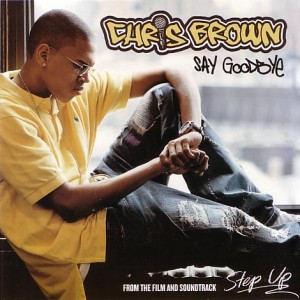 This song is part of the soundtrack of "Step Up," a rather good dance movie. Plenty of girls being ditched by their guys should be able to relate to this song. Hating the guys who discarded them is quite cliché, but you also have to give the heartbroken some credit. At least they are being true to themselves. If ever he came to realize that what he did was wrong then it's his time to suffer. What goes around comes around.
1. "Cry Me a River" by Justin Timberlake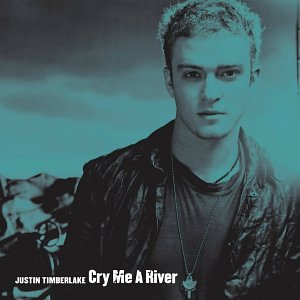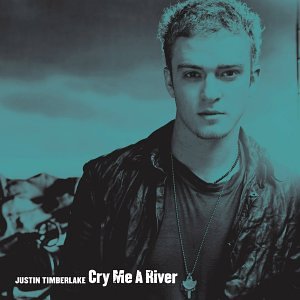 Timberlake did very well in his decision to go solo.He started being the frontman of N'Sync, a famous 1990s boy band. He made enough girls fall in love during that time and then some as a solo artist. But, how come most of his songs tell stories of revenge and getting even with a girl? "Cry Me a River" is a song that tells a story about a guy who was left behind by his girl for another man. The idea was to get even by making a video of him making out with another girl. Well, the only thing he could do now is pray that his tactic would have some effect or else it's just a waste of video film. But, it seems the heartbroken will emerge the victor. (The broken-hearted out to find some comfort in that.)