Here are two handfuls of the more famous porn movies (most of them DVD releases) and a few suggestions on plot change. We believe that these movies could find general tolerance, and even public exhibition with a number of major changes in character and plot. They can keep some of the steamy sex scenes, of course, but probably those that would not offend sensibilities of horror fans who prefer violence, blood, and gore.
10. Eye of the Beholder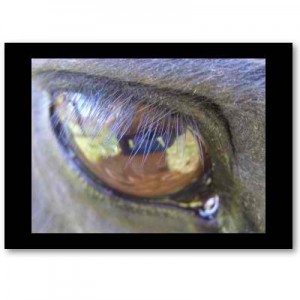 This movie stars Brad Armstrong, Kaylani Lei, Charmane Star, and Evan Stone. The plot is ridden with supernatural and evil elements, so it does not need that much modification. It is already a suspenseful thriller, though still very adult in content. They can probably cut some of the extended sex scenes. The director and scriptwriter may just need to add in a subplot to the tune of Hostel 2 and it would fit right into the gory-without-reason horror sub-genre.
9. Caligula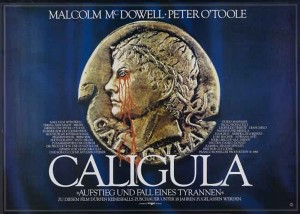 This Hollywood starrer is notorious for the Roman orgies that make it one of the most controversial studio releases of 1979. It is still unparalleled in that respect (cinematic orgies) in many ways. It is a big budget film and in itself is pretty tight in terms of plot and acting. If they ever do a remake, it would be possible to insert a horror subplot to the tune of gladiator ghosts haunting the arenas and the palace, eventually wreaking havoc to the sanity of the selfish and pompous Emperor.
8. The Texas Vibrator Massacre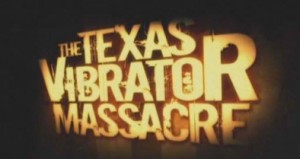 This is already a horror movie in its core. The choice of weapon is rather more horrifying in a way. The scriptwriters could perhaps add a darker and more sinister backgrounder to the choice of weapon. A few flashbacks would help develop in depth the character of the villain and make him all the more terrifying.
7. Pirates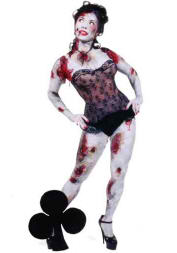 This ensemble movie has a sequel, "Pirates II: Stagnetti's Revenge." The horror could come from the sea, with nightmarish zombie pirates cursed for thousands of years and hungry for revenge. That had been done before but no matter, because pirate and movies would have no trouble fitting into pornographic material.
6. The Masseuse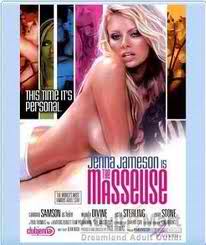 Queen of porn, Jenna Jameson's fame made this 2004 remake a real moneymaker. Since she's too beautiful to be made into a zombie, and too sultry to be a maniac serial killer, director Paul Thomas could probably work with a team to write in a plot wherein she kills every single partner after she has had multiple, no-holds-barred sexual intercourse with them inside the massage stall. (They can work around the idea of a female praying mantis eating the male praying mantis after mating.)
5. Tailgunners
This comedy that revolves superficially around World War II gunships might end up even more shallow with a horror vibe inserted on it. But not if you make Carmen Luvana and Austyn Moore 1940s vampires, and not they wimpy types that shimmer in the sun but savage and sexy female vampyrs with the primitive lust and blood lust of their species.
4. The Visitors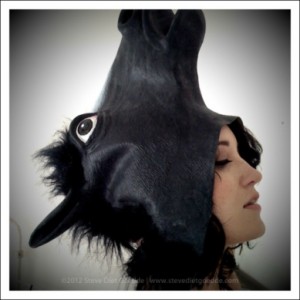 Kimberly Kane goes sci-fi in this suspense thriller surrounding her friends (aliens, all of them?). This pornographic sci-fi adventure already has enough mind-blowing sex scenes but it could use a few additional horrific scenes showing the alien friend eating their sex partners raw (literally) after they've had it with them. These aliens don't do any tests anymore, no. They just eat you alive without second thought.
3. Manhunters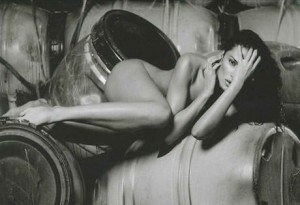 It is said that Wicked Pictures scored a hit with this one and even got award nominations. This movie would have no trouble finding a foothold in the horror genre with just a little tweaking of the female characters and a redefining of the term, "manhunter." Give your imagination full release on the possible horrifying connotations of that one.
2. Manhammer 2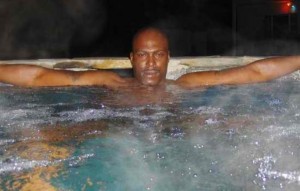 Lexington Steele, the Dark Prince of Porn, used the full extent of his talent in this movie. There are more than enough hot babes for the most demanding porn movie fan. Lexington could probably be asked to act out a sexy, evil-driven serial killer and if he pulls it off, there can be a Manhammer 3 that is more horror than porn.
1. Invasion!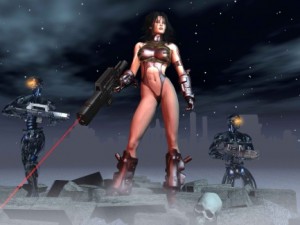 This regular Jules Jordan hot package is a real breakthrough, so they say. And it would be another kind of virtue if they put just a little more clothes on Sabrine Maui, Lucy Thai, Nautica Thorn, Charmane Star, and Cris Taliana (skimpy leather, perhaps) and them out as alien invaders sent out to kill every man on the planet during sex. Now that would make for a good horror plot.
There's really not much to pornographic movies other than the steamy sex because that's what they are selling. But since mashups are the thing these days, just maybe a few horror elements would make them sell like hotcakes to another set of audiences while still retaining their basic content.